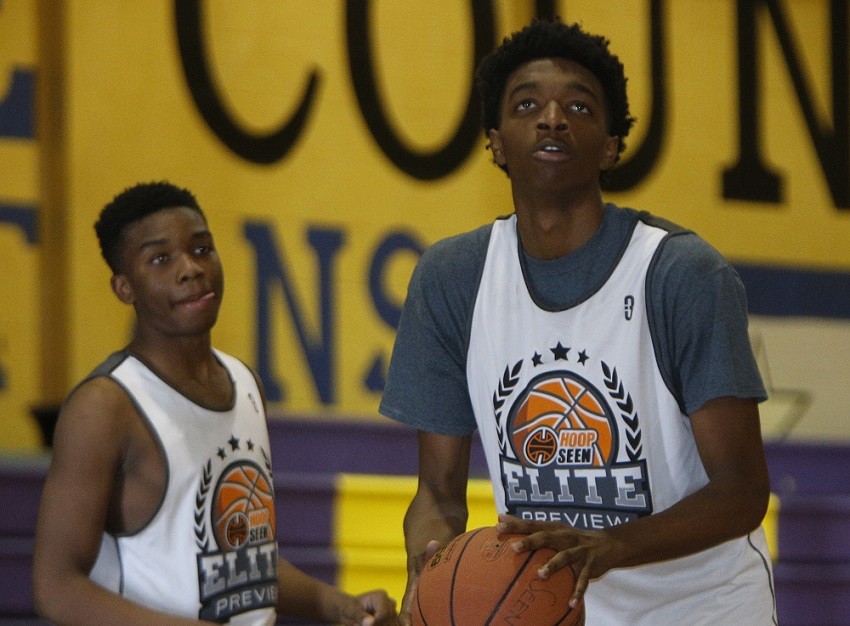 2017 Hale County (AL) wing Herb Jones was one of the top players in Alabama during the high school season. His successful season put him on the radar of many different college programs.
One of those programs was the local Alabama Crimson Tide. Jones, a skilled 6-foot-7 southpaw, picked up an official scholarship offer from Avery Johnson and the Tide over the weekend.
"It feels pretty good," Jones said about the Alabama offer. "Coach Avery Johnson told me he would love for me to play for him."
Growing up just down the road from Tuscaloosa, Jones grew up an Alabama fan. However, it won't be easy for Alabama to reel in the No. 63 overall prospect in the 2017 HoopSeen National Rankings. Auburn and UAB have already offered. Plenty of other programs are showing interest, too.
"Santa Clara, Florida, Georgia, South Alabama, Texas, Baylor, Stanford, Middle Tennessee State, Rice, Georgia Tech, Princeton, and Murray State are showing interest," he noted.
With the travel season in full force, Jones has no plans to make a decision any time soon.