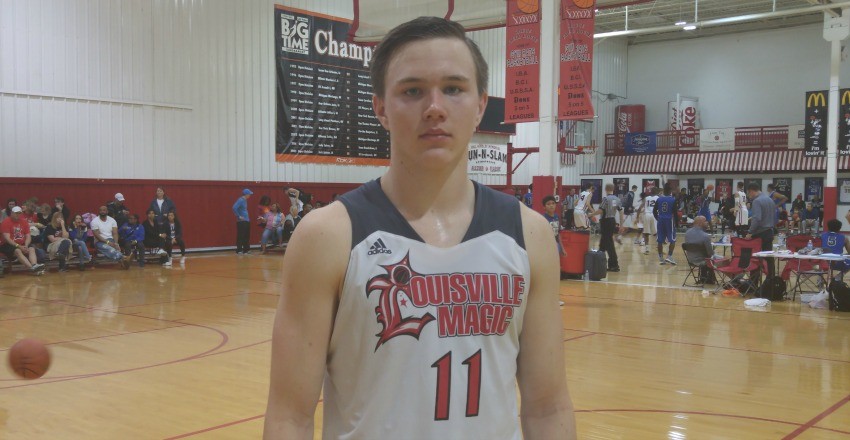 The famed Bob Gibbons Tournament of Champions kicks off Friday evening and as always, some of the top hoopers throughout the east coast and beyond will suit up at sites all throughout the Suwanee area. A number of former and current college and NBA stars began their own story at the event and this year should be no different.
In looking ahead to what could be, we asked our HoopSeen team as to who could be the breakout performer from this year's event.
Carter Wilson: The 15U Team United squad has plenty of guys that could be breakout candidates at this year's Gibbons. The most heralded of those guys is Juwan Gary, a 6-foot-6 wing out of Gray Collegiate Academy (SC). Their other breakout players could be BJ Mack, JC Tharrington, and Nick Evtimov among others. For the sake of choosing one, I will say that Wayne Country Day (NC) wing Jamal King has all the makings of a breakout player, with great physical tools for a youngster, at 6-foot-4 and able to finish plays well above the rim. This is one of the best 15U teams in the nation and will certainly be a team to watch this weekend.
Garrett Tucker: The guy I'm going to zero-in on is 2017 Decatur (AL) Austin wing Javan Johnson. The 6-foot-6 swing man broke his leg at the end of the high school season and is just getting back going with Team Carroll. A month after having his release, Gibbons will be the first big stage for Johnson with his legs underneath him. Johnson is long, skilled and can shoot the basketball with range. If he's 100% healthy, he could be a prime breakout performer this season.
Corey Evans: While there is a bevy of candidates to pick from, I think Steven Fitzgerald will continue his hot play this spring and take it down to the Peach State this weekend. The Louisville Magic 16-under star exploded for 44-points a few weeks back and with little known about him, Gibbons could be the perfect platform for the 6-foot-3 guard to do what he does best…light up the nets! Efficiency is the name of the game with the Magic sophomore as he can score the basketball with limited shot attempts. Past Baylor guard Brady Heslip comes to mind with Fitzgerald and as the games become more and more heated as the weekend progresses, expect for the Kentucky native to break out as a top-100 type of prospect within the 2018 class.