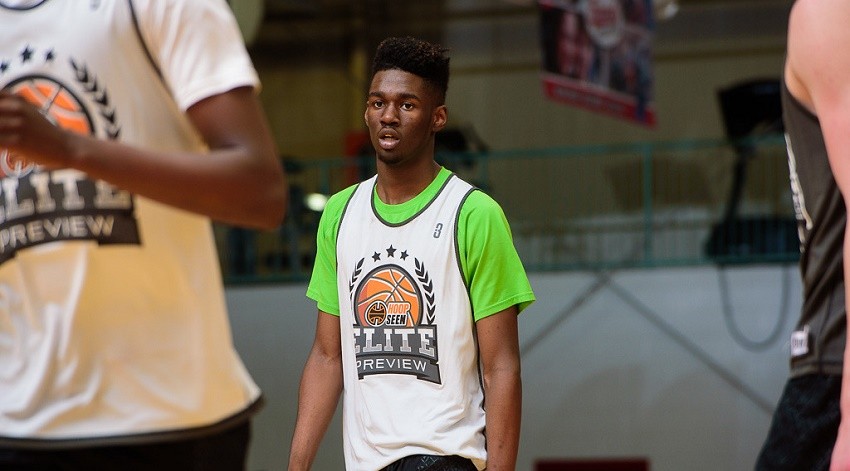 2018 Macon (GA) Westside point forward Khavon Moore still has a ways to go until he steps foot on a college campus, but that hasn't stopped high-major programs from making him a priority early on in the recruiting process.
Moore, a versatile 6-foot-8 wing with the ability to play the 1-4, is ranked No. 18 in the 2018 HoopSeen National rankings. He has several scholarship offers in hand.
"Oklahoma, Auburn, Georgia, Mercer, Troy, and Florida have offered me," Moore told HoopSeen.com. "UConn, Ohio State, West Virginia, Florida State, Clemson, and LSU are showing interest."
Within the next few weeks, expect the list of schools recruiting Moore to skyrocket, as he is one of the most unique players in the 2018 class.
A few weeks ago, an assistant from Florida and Georgia head coach Mark Fox visited the sophomore at school. Both made their pitches to him.
"Florida said they really like my game and they will be following me during the live periods. Coach [Mark] Fox told me I was a priority and he would love for me to come play at Georgia."
Moore noted that Georgia and LSU are the schools recruiting him the hardest right now. He has already visited Athens, along with Auburn.