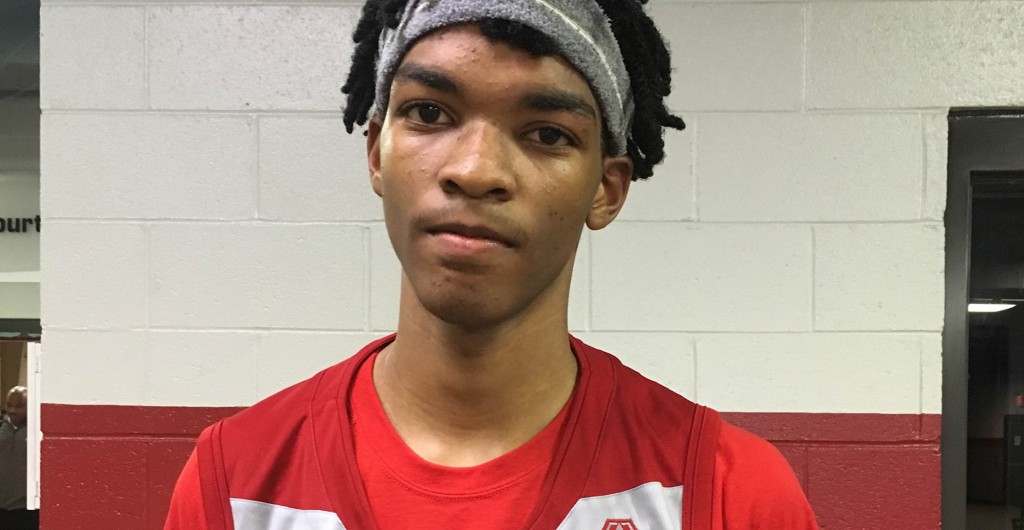 Long before Jonathan Isaac or Brandon Ingram became consensus top 10 national prospects, the long and lean wing to rim scorers both started their national story at Suwanee Sports Academy. 
Drill it down even deeper and both started their national narrative on our three court side of the building. On Friday night, another long and lean wing to rim point producer popped up on the same three court side of SSA. 
Say hello to Texas PRO forward John Walker, III. 
The 6-foot-8 senior from Missouri City (TX) Thurgood Marshall High School showed flashes of great things to come against a very good Upward Stars team. 
Rewind to his freshman season, Walker was a just a long and lean 6-foot-3 guard. Now five inches taller, the Texan still runs off of screens like a quick guard, pulls up for jumpers that barely skin the net and is agile enough to cause problems against capable defenders. 
Coming into the live period last week, Walker didn't hold a division I offer. That changed after the hometown Houston Cougars stepped up and offered after his showing in Dallas. 
With a nice sampling of coaches watching on Friday night, the Texan may have picked up a couple of more. Like Isaac and Ingram, Walker has the size to cause some serious problems on the wing. And like the two All-Americans before him, Walker doesn't have a big reputation early on his quest to play college ball. Not yet, at least. 
"I'm just trying to get better every time out," Walker said late Friday night. 
By the looks of it, he's doing just that.