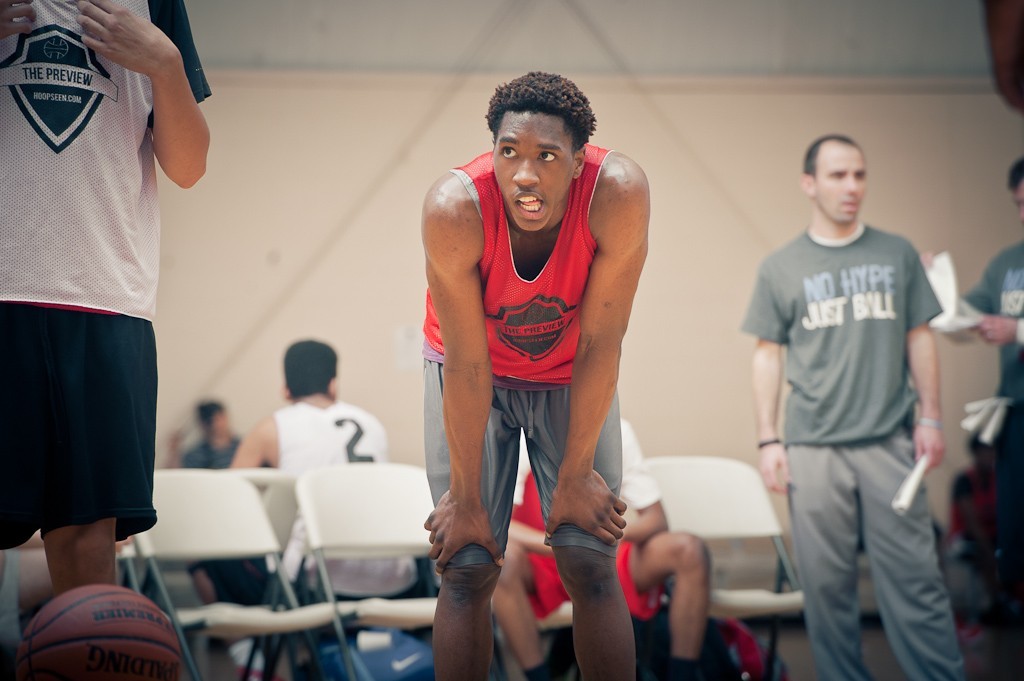 Following the first live period on Monday, Florida stepped right in and picked up a major commitment in Deaundrae Ballard. A 6-foot-4 wing out of South Atlanta Christian in Georgia, Ballard is the epitome of a competitive shot maker who brings ideal length and versatility to any backcourt that he is placed into.
Showing off ideal toughness to the hardwood and someone who buys in on both sides of the basketball, Ballard was recruited by a plethora of Big 12, SEC, and ACC programs, before calling Florida his home today. "Florida came in and visited at his school and made the announcement today that he was committing to them," his high school coach Tony Robinson told HoopSeen.
While the commitment came out of the blue and surprised his coach and the Florida staff, it was the family atmosphere that was too good to pass up for the Atlanta native. "It is a great fit for him but he can also see himself being a part of a tradition there. They didn't just use one coach to recruit him but they used the whole staff," his coach said. "They came as a team and he felt a sense of want which is very rare for a head coach to share in recruiting him along with the assistants; they all were involved."
When asked to describe his star guard, Coach Robinson gave insight on the need and fit for Ballard in Gainesville. "He is a wing and they wanted a wing and he was there guy. At the end of the day, they wanted to sign a future player that can take them to the NCAA Tournament at the spot," the South Atlanta head man stated. "They like his energy, tenacity, IQ level, and his mannerisms on and off the floor."
The number-39 ranked player in the nation within the HoopSeen 2017 Rankings, Ballard is a giant start for the second year staff at Florida, giving Mike White and his crew major momentum heading into another live evaluation period this weekend as Ballard is set to suit up for his Game Elite squad in his hometown of Atlanta, Georgia.