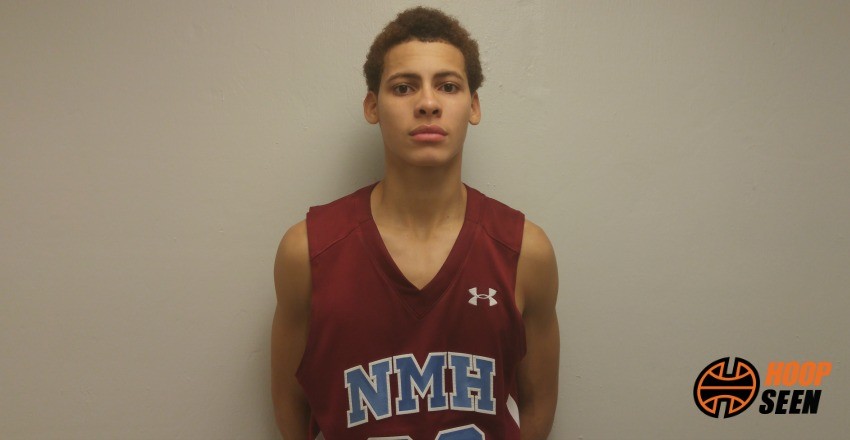 Davidson has become known for being the home of Steph Curry. Bob McKillop and his staff have done tremendous work in recent years in cementing the program as one of the most consistent that there is nationally, regardless of what conference affiliation that they are a part of. On Tuesday morning, Kellan Grady, a 6-foot-4 guard, made a commitment to the Atlantic 10 program, bringing even greater room for optimism in the years ahead.
While Davidson has rarely ever received commitments from top-100 recruits, Grady can be found within the top-50 of our 2017 rankings, sitting firmly at number-42 overall. Where we value the playmaking guard the most is in his facilitating abilities and scoring prowess. Grady is a super skilled guard that is actually best used as a giant lead guard who can create for others where he sets the floor for his team, finds the best option within the half-court offense, and plays with a composure beyond his years.
Grady is not just a distributor as he can convert on either handed runners in the lane, isn't the most athletic of ballplayers but is a smooth finisher at the rack, yet also displays perfect mechanics on the outside jumper, a shot that he can hit from off the bounce and from off the catch.
A product of the always successful Northfield Mount Hermon program in New Hampshire, Grady made his first official visit to the North Carolina based school this past weekend and all it did was solidify his feelings on the program. "I have high ambitions for myself as a college player and I firmly believe I can star at Davidson," the NMH junior said.
While others such as Villanova, Northwestern, and Butler were heavily in the hunt, the chance to play within the system that the Wildcats entail was too hard to pass up. "I wanted to play for Bob McKillop and I know I can succeed in his motion offense," the Massachusetts native stated. "It was the best opportunity for me to excel as a basketball player from when I first step on campus."
The first commitment in the 2017 class for Davidson, Grady is a giant start to the class and gives the staff major momentum heading into the spring evaluations period that begin this Friday.