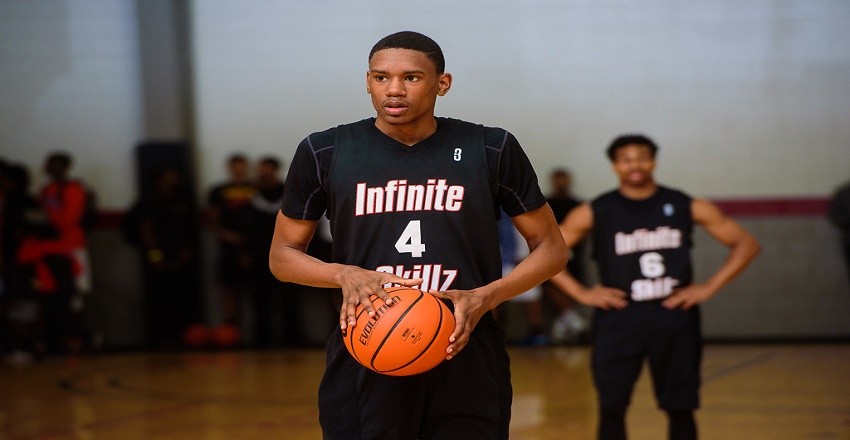 What a difference a year makes – just ask 2017 Fayetteville (GA) Fayette County forward Noah Gurley. The long, skilled 6-foot-7 forward has transformed his game within a calendar year. Last season, Gurley didn't get much playing time on his high school team. This season, his production had a spike and the recruitment has followed. But the April evaluation periods are going to be something like no other for him.
Gurley is a unique talent with his mixture of length, size, and skill-set. Right now, he projects as a stretch 4 man with the ability to play the 3 at times. He is comfortable putting the ball on the floor, shooting it from the perimeter, and passing and setting up teammates.
To this point, no scholarships have come in for the junior. However, several programs are interested.
"Cornell, Columbia, South Alabama, James Madison, Tennessee Tech, and Furman have called," Gurley told HoopSeen.com at the Norman Parker Showcase.
Sporting a 3.8 GPA and just taken the SAT, Gurley should be a guy all high-academic programs should be tracking.