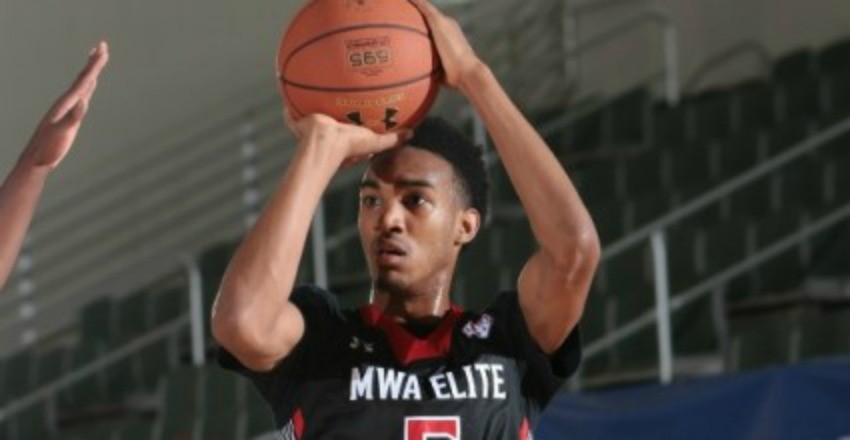 Terrance Ferguson, the best remaining prospect on the board from within the 2016 class, has popped in favor for the Arizona Wildcats. A one-time Alabama commit that put off his signing in the fall, Ferguson backed away from his verbal last month and will now ink with the Pac-12 squad.
A long and bouncy wing who is the epitome of the super valuable 3-and-D type on the wings of the floor, Ferguson has cemented his status as one of the best NBA prospects from within the prep ranks. The Texas native jumped onto the scene early on playing with Prime Prep alongside Emmanuel Mudiay and has continued to better his game and skillset the past few years.
Graduating from API in Dallas, Texas, Ferguson will become a fan favorite from the onset of his days in the desert. He exudes an effortless jumper that he can hit with added range between himself and the 3-point arc. His athleticism is no laughing matter where he can throw down impressive dunks and his ball skills have improved as someone who can handle it in the backcourt. Defensively, Ferguson will buy in from day one and can be leaned upon for locking down more than one spot on the floor, something that he showed throughout international play last summer.
The fourth commitment in the 2016 class for the Arizona Wildcats, Sean Miller should be able to coax up a variety of lineups next season. With the return of Ray Smith after being lost because of an ACL tear, the 6-foot-7 and Ferguson should create a versatile and talented tandem at the three and four positions on the floor. Throw in fellow commits in Kobi Simmons and Rawle Alkins, along with super skilled and high upside big man Lauri Markkanen, and the Wildcats sit again within the top-5 of our class rankings.