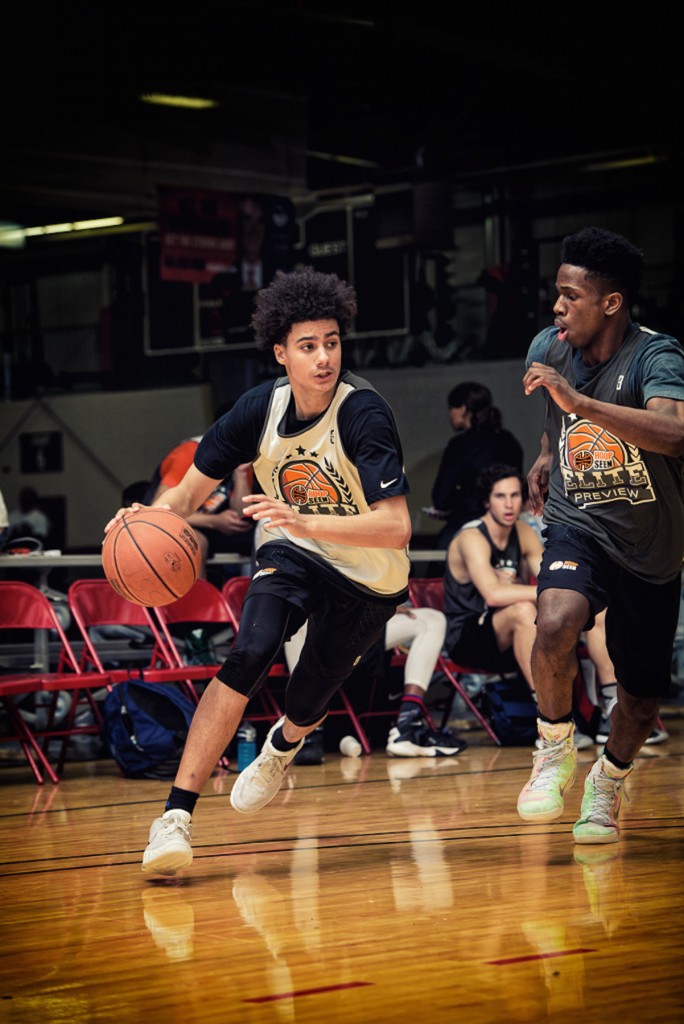 There aren't too many players in Georgia that have had a better two weeks than Will Richardson.
The Liberty County sophomore guard was a major part to the Panthers ending Jonesboro's run and winning the AAAA state championship, scoring nineteen points and opening a lot of eyes in the process.
Richardson told HoopSeen that former Liberty County wing and now Cleveland Cavalier Jordan McRae told him that he was the x-factor in the game and would be the key to winning. Richardson responded with the breakout game of his career to this point.
Since then, Richardson has been in contact with a number of colleges, including Auburn and Kennesaw State. He also tells HoopSeen that after the state championship win the University of Georgia offered him.
At the Elite Preview, Richardson showed more of his potential, displaying a smooth, calculated, and methodical way of scoring the ball and finding his teammates. He was at his best off the bounce, where he has a crafty way of finding his way into the painted area, where he is able to finish at the rim and dish the ball off for assists.
He was apart of an Elite Preview team that included camp standouts Jamie Lewis and Myreon Jones. The three formed one of the best backcourts that we had at the Preview and did not lose a game all day.
Richardson is certainly a player to watch in the sophomore class and will continue to show why he is getting the Division I attention that he is currently receiving.