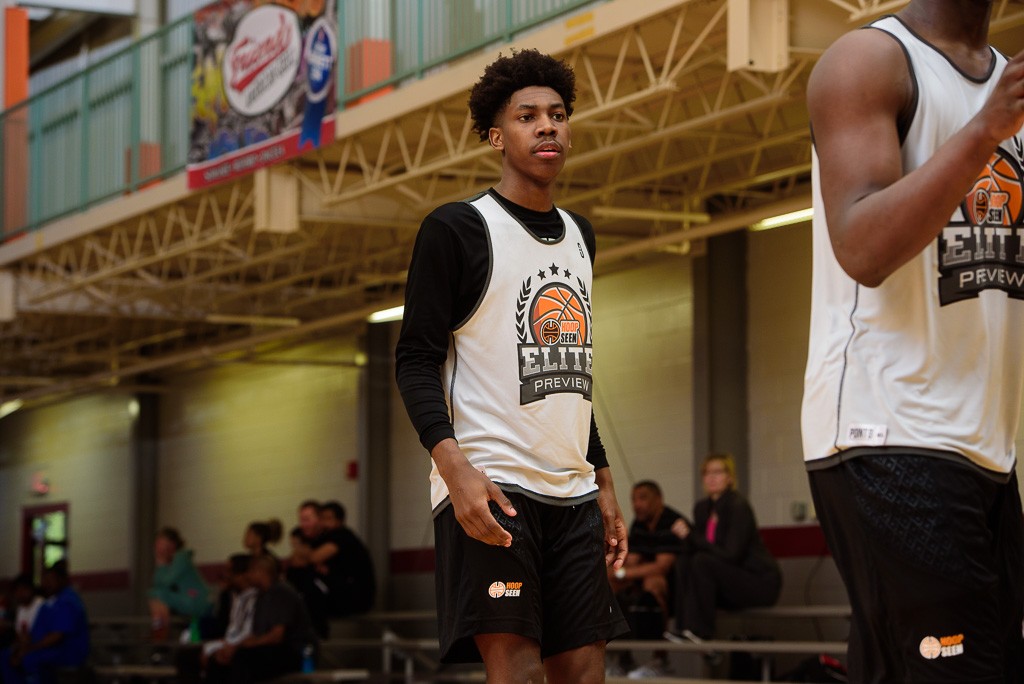 Versatility is one of the first things that comes to mind when watching 6-foot-4 Class of 2017 guard Derrick Cook man the point for Langston Hughes.
A true stat sheet stuffer, Cook rose the occasion this year for Coach Rory Welsh after the departure of Chuma Okeke to Westlake. Cook saw his averages of 7.6 points, 4.0 rebounds and 2.8 assists per game as a sophomore jump up to a team-leading 15.7 points per game and 5.3 rebounds.
He holds offers from FIU and Florida Gulf Coast while South Alabama, UAB, Georgia State and IUPUI have shown interest as well. Cook has visited UT-Chattanooga and Tennessee Tech but South Alabama has pushed the hardest as of late for Cook.