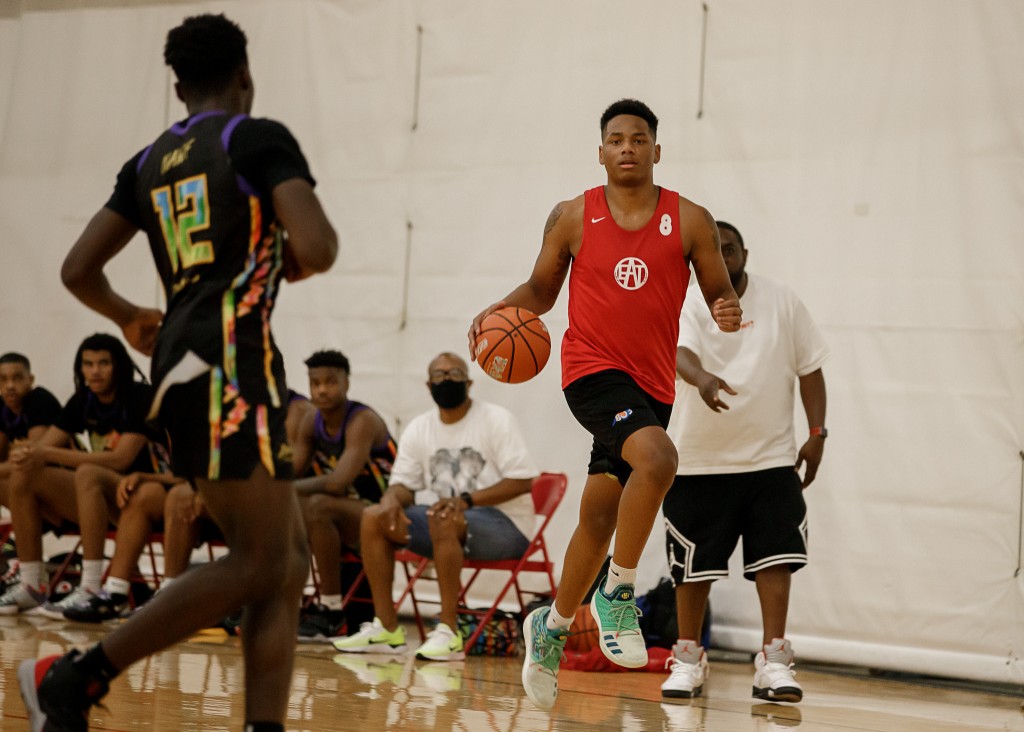 With the early signing period winding down, we take a look at the three best available players in North Carolina's class of 2021. With almost 28 players signed with college programs, North Carolina still has some talent left in the state.
Jamarii Thomas, The Burlington School - Thomas has been on a tear all summer and into this fall. He has shown time and time again that he is a legitimate Division One guard and has wreaked havoc against opponents. The 6-foot guard who played this travel season with Team Curry dominated some other guards that have already signed or have committed to programs. The lightning quick guard gets his teammates involved, understands where everyone on the floor needs to be, does a fantastic job of getting into the lane and can score from anywhere on the floor. Probably the most important aspect of his game is his willingness to lead his team. He is the engine for the powerful Burlington School and they go as he goes. His recruitment still consists of Stetson and Winthrop as his two Division One offers but tells HoopSeen that he has recently heard from Southern Illinois and Maryland-Baltimore County. 
Daniel Nixon, Winston-Salem Christian - One of the most versatile prospects in North Carolina's 2021 class, Nixon is a guy that can create space and knock down shots off the catch and shoot. He has really good size at 6-foot-7 and can handle the ball along with having court-awareness and being an under-valued passer. He has a really strong feel for the game and a high basketball IQ. He is a strong defender that can keep his man in front and has the length to cause problems on the defensive side. His timing as a shot blocker is improving. His recruitment is headlined by Wake Forest, Georgetown, Temple and East Carolina. 
BJ Freeman, Moravian Prep - The 6-foot-6 small forward is another player that can play multiple positions on the floor. Freeman is a big-bodied guard that can score from all spots on the floor. Originally out of Clayton (NC), Freeman has transferred to Moravian Prep in Hickory, North Carolina for his final year. Freeman doesn't look like a player that gets in a hurry out on the floor but is deceiving in his ability to do everything really well. He can bang in the paint with bigger players and thrives at attacking the rim and finding open teammates on the break. He has long arms that allow him to get a lot of deflections and steals which lead to high-flying dunks in transition for Freeman. His recruitment as this point stands with Towson, Old Dominion, East Carolina, NC Central, NC A&T, Purdue, Drake, Winthrop and Penn State.