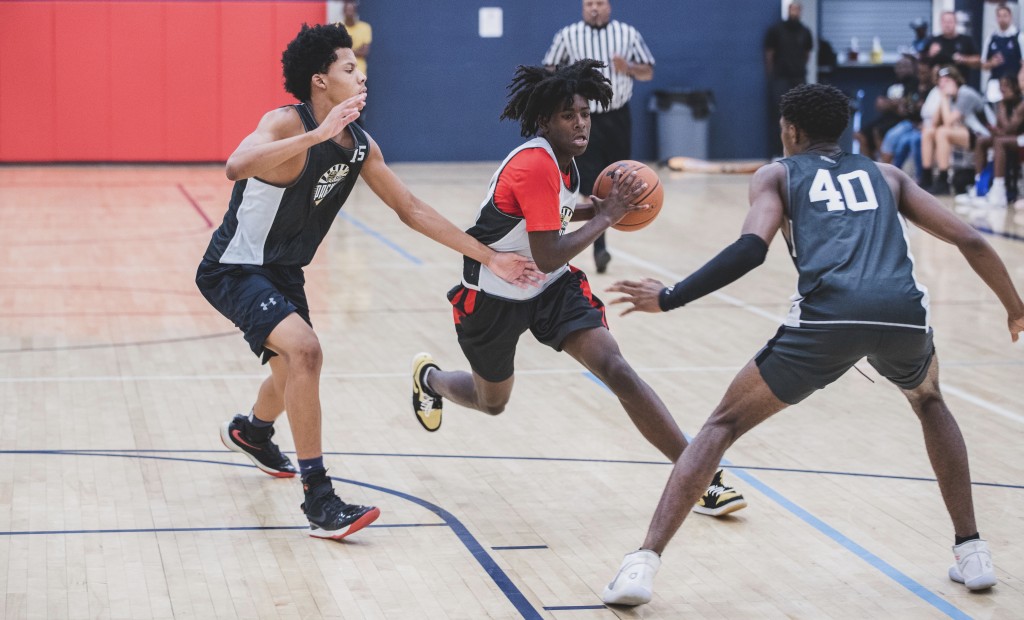 June 15th has come and gone and college coaches have contacted basketball prospects all around the country. As we prepare to bounce back from quarantine, it is important to look at those players we believed were on the brink of a breakout travel season. We look at three 2022 players from the state of Alabama who fit this bill.
Shaver had a busy few days on the recruiting trail when the calendar turned to June 15th. Prior to the date, the 6-foot-10 big man already held scholarship offers from Alabama and Auburn -- fast-forward a few weeks and new UAB head coach Andy Kennedy has affirmed the scholarship offer from the Blazers and Samford and Virginia Tech have also tossed their hats in the ring. Butler, Virginia, Stanford, Iowa State, Belmont, Georgetown and Ohio State are all showing high interest and have reached out. With his size, skill-set, and shooting ability, Shaver is the ideal five-man for modern-day college basketball. Once live-play starts getting underway, expect Shaver to be a priority prospect for many staffs around the country. 
Kite blew everyone away in the fall at our Alabama Fall Preview, especially Tai Young, who had some high praises for the talented guard following the event. With his quick-twitch ability and savvy play, the rising junior not only cemented himself as one of the top backcourt players in Alabama but the South, too. The 6-foot-1 guard excels with the ball in his hands as a supreme playmaker. Kite is able to get a basket when needed, but don't discount his ability to create opportunities for his teammates. His confidence and swagger are both contagious. Iowa State, Murray State, UAB, South Alabama, and Western Kentucky are amongst the schools involved early here. 
Murray took some big steps last year during the travel season. From March to July, the 6-foot-7 big man improved just as much as anyone in the state, and I expected another impressive spring and summer from him in 2020. Nevertheless, college coaches have still been intrigued by the Huffman High School product. Alabama State, Appalachian State, and UAB are among the schools that have reached out to the high academic, 4.0 GPA student athlete. With his strong set of hands, nimble feet, and the ability to guard the pick-and-roll effectively, plenty of high academic institutions will be all over Murray once the basketball starts bouncing again.