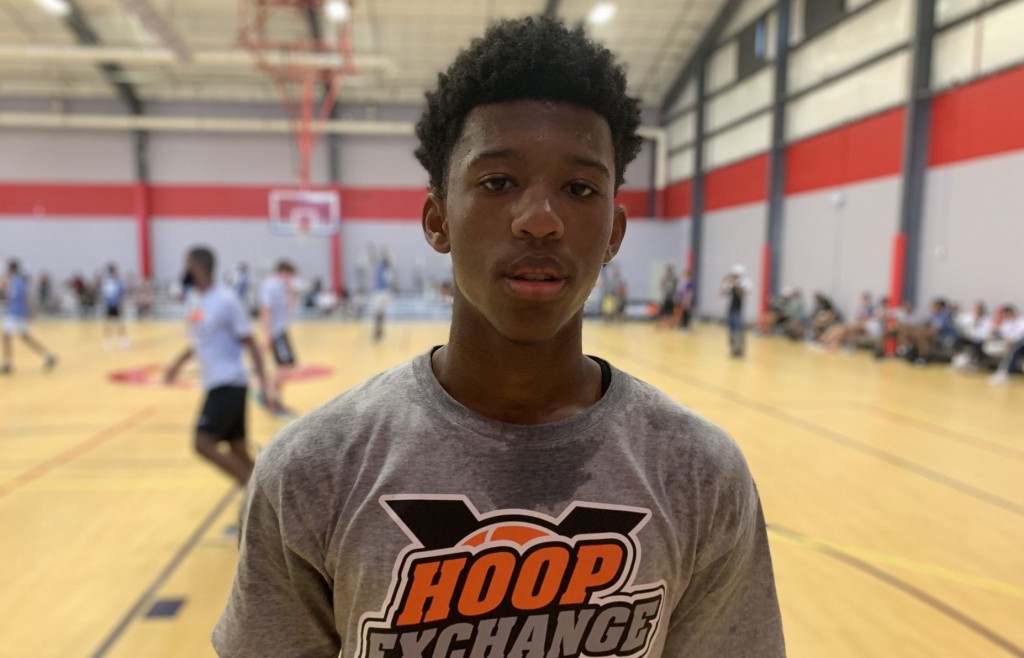 The COVID-19 pandemic has drastically affected the recruiting calendar for college coaches and potential prospects alike this spring and summer. With the athletic world currently on hold, everyone involved has been forced to be creative during the recruiting process.
Team Parsons and director Anthony Ricks have gone above and beyond for prospects in the state of Florida with their Virtual Player Evaluation Series, an evaluation setting that has been live-streamed and watched by college coaches around the country. Many prospects in the Sunshine State have taken advantage of the opportunity, but arguably no one has taken it by the reigns quite like 2021 Windmere (FL) combo guard Kanye Jones. 
Prior to the start of the #VPES, Jones held a lone offer from Florida A&M. Now, with June coming to a close, the 6-foot-3 guard is one of the most sought after guards in the South.
"I now have scholarship offers from Florida A&M, Towson, Charleston Southern, Cleveland State, Elon, East Tennessee State, Louisiana Tech, Drake, Stetson, and Florida International," Jones told HoopSeen.com. "James Madison, Buffalo, East Carolina, Louisiana-Lafayette, Siena, Appalachian State, Virginia Tech, and Middle Tennessee State are all showing high interest."
Jones has performed extremely well in multiple #VPES sessions. Known primarily as a scorer for the majority of his career, the rising senior has shown his ability to play primarily on the ball and make quality decisions. His passing and vision have been impressive, but make no mistake -- Jones is wired to score the basketball. His shot-making and scoring prowess, along with his lockdown defensive abilities, have made college coaches circle his name weekend after weekend. 
"I feel like coaches are starting to see my growth, and that I am able to play off the ball as well as on the ball. I think I'm able to contribute more than scoring and I'm an improved passer. My scoring ability and my ability to defend sticks out the most, though," Jones said when asked to explain his recent surge in interest. 
New interest and offers continue to roll in daily for Jones, who is slated to suit up with Team Parsons during the shortened travel season. With his recent performances and a 3.9 GPA, the interest is only going to continue to rise in the Florida product.