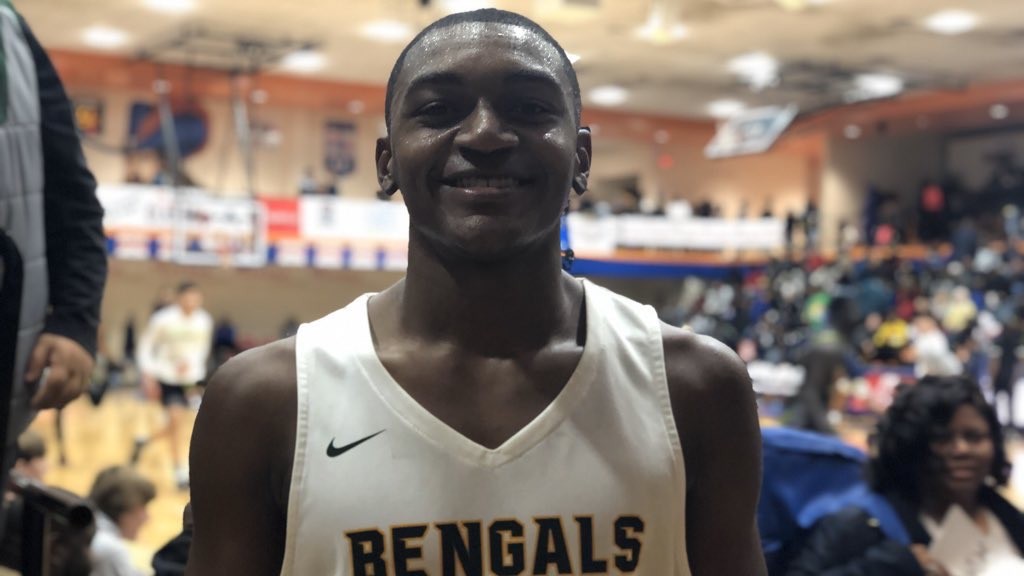 These three players from the class of 2021 were ready to see a big spike in their recruitment before the Coronavirus outbreak. 
Harris transferred in from New York before the start of last season and was a key contributor for Greensboro Day helping lead the Bengals to the final four of the NCISAA state tournament. Harris' recruitment began to pick up steam in April with offers from Rice, UNC-Wilmington, North Carolina A&T, Mount St. Mary's and an ACC offer from Wake Forest and their new staff just recently. Harris is naturally a guard but played a lot of minutes with Greensboro Day in the post and the wing where he showed a strong defensive presence and was able to knock down mid-range jump shots consistently. His highest offer to date is from Wake Forest and I think he will add a few more schools from Power Five conferences heading into his senior season. 
Eric van der Heijden has seen his recruitment steadily increase since we first saw him at our HoopSeen North Carolina Preview Camp where he was named a top-performer. With offers coming in from Ole Miss, East Carolina, Cincinnati, Boston College, Appalachian State and Marquette before May. Since those offers, he has picked up Maryland, Texas, Purdue and Wake Forest over the past three weeks. 
At 6-foot-8, van der Heijden brings a skillset for his size that is hard to find regionally. He can step out and knock down outside shots and has the length and touch to score around the rim. He will suit up again this season for Millbrook High School in Raleigh on a squad that could be one of the biggest in the state in recent memory. 
Coming in this past season from Arizona, Dunn burst onto the scene as a 6-foot-3 guard that can score as well as anyone in the state. With his Westover High School squad winning the state championship this season behind his 20 points per game average Dunn started seeing the fruits of his labor come into fruition with offers from UTEP, VCU and East Carolina during the season to absolutely blowing up during May. First was Texas, followed by Clemson, then Maryland jumped on board, last week North Carolina made him a priority and offered as well as Wake Forest and most recently Louisville.