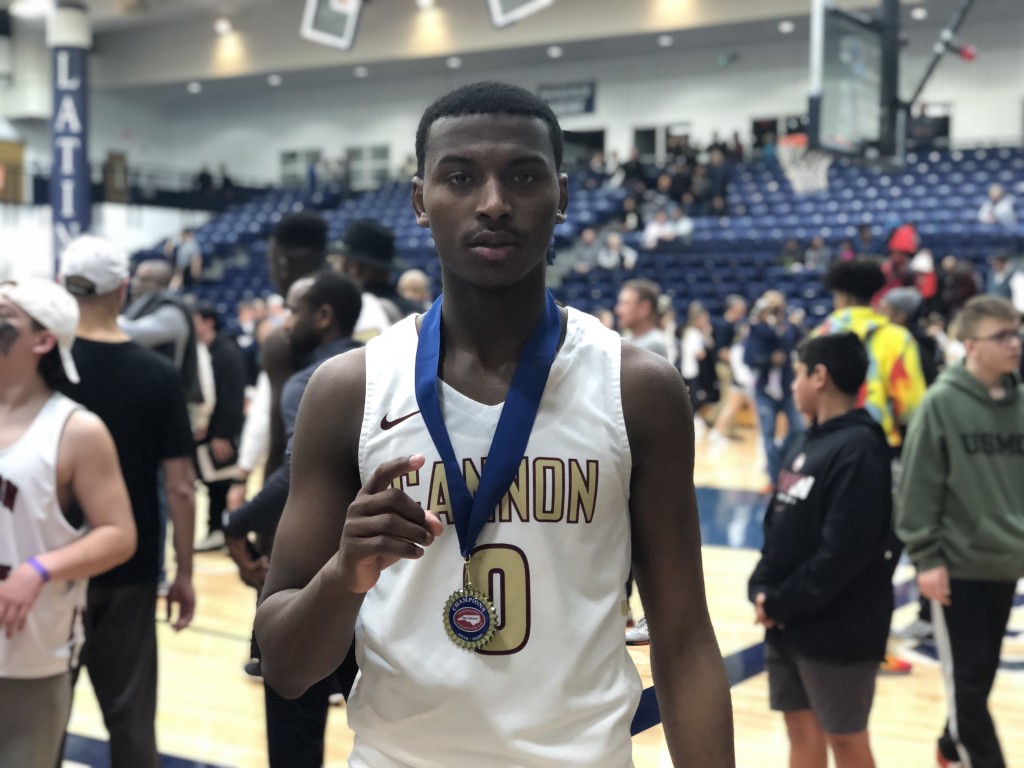 North Carolina's top prospect in the 2022 class, Jaden Bradley from Concord (NC) Cannon School received an offer from one of the country's most prestigious programs in college basketball.
North Carolina pulled the trigger on the talented sophomore. 
Bradley recently led Cannon School to a NCISAA 4-A state championship at the end of February. The top-10 national recruit had taken two unofficial visits to the Chapel Hill campus over the past few months, once for the Wake Forest game on March 3rd and the Duke game on February 8th, both in Chapel Hill. 
Tonight when the phone call came and Roy Williams was talking to Bradley's father, "He said he loved my game, and then offered me." 
Bradley on his offer from Roy Williams, "Hard work is paying off, I can't get the big head, just got to keep working and getting better." 
Steve Robinson had been the main point of contact with Bradley's parents before Williams made the offer.