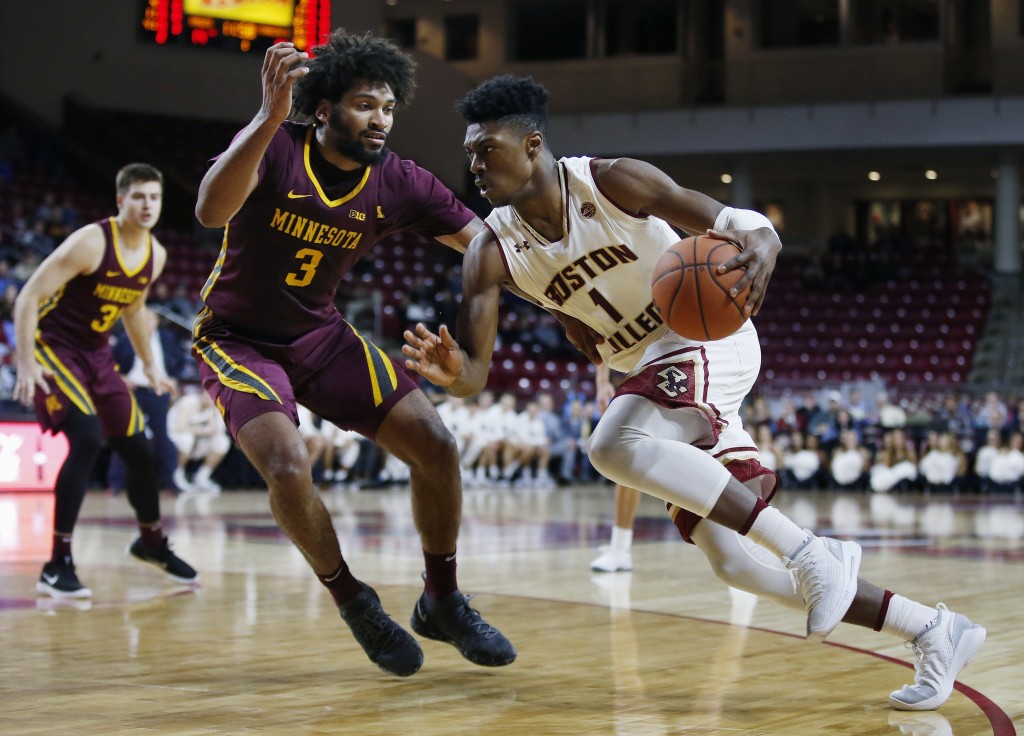 The transfer season has been in full force before the COVID-19 situation and really took off again after the college basketball season was abruptly cancelled. The state of North Carolina has upward of 20 names in the transfer portal. We take a look at the four best transfers from the state. 
Jairus Hamilton, 6'7, W, Boston College - The former Cannon School (NC) standout was one of the highest rated recruits in the Jim Christian era at Boston College. He instantly becomes on the more sought after transfers in the country. One reason for Hamilton picking the Eagles to begin with was that his brother Jared Hamilton had recently transferred to Boston College from Georgia Southern. Hamilton averaged 9.5 points and 4.3 rebounds during his sophomore campaign. He will have two years left at his new destination and I expect some of the schools that missed out on Hamilton the first time around the to be involved again including Duke and North Carolina. 
Jamarius Burton, 6'4, G, Wichita State - The former Charlotte (NC) Independence standout led The Patriots to the 2018 NCHSAA 4-A state title. At Wichita State, Burton averaged 10.3 points, 3.5 rebounds and 3.5 assists per game this past season, his sophomore campaign. Among the schools involved now for the guard are NC State University, West Virginia, Butler, Xavier, Pittsburgh, Connecticut, Virginia Tech, Dayton and Arizona, according to 247 sports recruiting analyst Brian Snow. Burton is intriguing with his size at the point guard spot. 
Justyn Hamilton, 6'10, F, Temple - Another Independence High School standout from Charlotte, Hamilton averaged right around 3.3 points in just over 10 minutes per game this past season. Hamilton signed with Temple early before his senior season even started at Independence. Among the schools that are showing interest in Hamilton include Charlotte, East Tennessee State, Xavier, Elon, Towson, UNC-Asheville, Radford, Providence, Georgia Southern, Boston College, Ohio, Butler and Presbyterian. I could see Hamilton ending up at Charlotte, coming back home and with his size being able to contribute with his one year left after sitting one. 
Qon Murphy, 6'5, SG, Houston Baptist - Another Cannon School (NC) standout, Murphy saw his points per game and time on the floor increase during his sophomore season, going to 7.2 points per game and playing 20 minutes per game. His three-points shooting went up nearly 17% to 36.1% this past season and he consistently showed he can make shots from outside, something he didn't do his freshman season. I expect some North Carolina schools to get involved with his transfer and him returning closer to home to finish out his last two seasons.