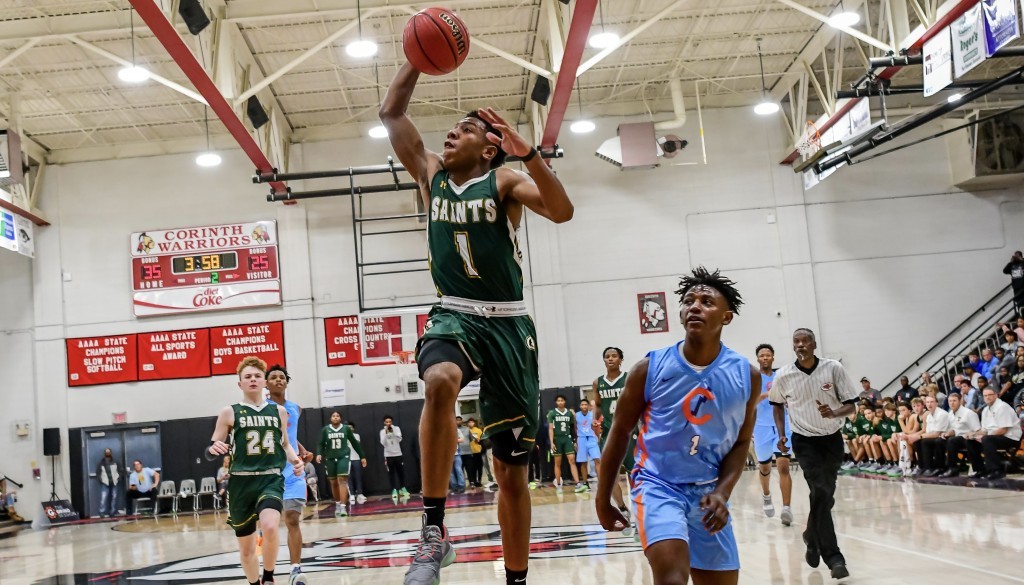 Here are three of the top prospects in the state of Tennessee currently drawing the most attention this season. The Class of 2021 is our best class since 2006, which featured Branden Wright, Thaddeus Young and Wayne Chism. Add a prospect from another outstanding class, our Class of 2022 and the Volunteer state is looking up nationally.
31-24-15. Statistics don't always tell the tale for a prospect but in this case these gaudy numbers tell the only tale that anyone wishes to convey, this kid is a cant miss. 31 points, 24 rebounds and 15 blocks against one of the nations top teams should tell anyone and everyone the depths of this young mans potential. Cisse has an amazing motor, every shot is contested, he goes after every rebound, in or out of his area. He can score on the block and even added a couple deep corner three's just to make us salivate even more. His timing is masterful, he plays with emotion and is a consensus top 10 player nationally in the vaunted Class of 2021. Cisse holds offers from Florida State, Georgetown, Memphis, San Francisco and USC thus far and is on the verge of attracting the attention of the blue bloods.
The quintessential player at the most important position on the floor. Intangibles galore, he sees everything happening in front of him and he is a coach on the hardwood. He is a tempo master and understands game pace and doesn't get rattled in dire circumstances. His first step is dynamic, he is a creative scorer at the rim, despite his size, and his vision is next level. He is what a high major point guard looks like. His shooting isn't his best feature but his confidence lends to nobody else you would want taking the big shot. He makes everyone on the floor a threat with his ability to incorporate them into the game plan. He currently holds offers from Duke, North Carolina, Kentucky, Michigan, Florida State, Kansas, Tennessee and Ole Miss.
The superlatives are many with this young talent. Great size and length for a lead guard with the skills to incorporate both back court spots into his repertoire. His shooting is top notch and he is at his best in transition, finding open guys, attacking the cup and causing uneasy feeling for his opponents. Edwards recently surpassed the 1,000 point threshold halfway through his sophomore campaign. He has immense leadership qualities and leads with a calm demeanor that totally belies his age. He understands flow and tempo, when to pull back and when to attack. He has amazing basketball IQ and his smooth gait and mannerisms are among his finest attributes. He currently holds offers from Tennessee, Florida, South Carolina and Auburn. 
Our HoopSeen stage is designed to provide the best exposure opportunities for top independent programs. Tons of coaches, social media exposure, and elite competition are some of what you'll find at our events. For more information on our 2020 events, visit our events page, or call our hotline at 470-266-8862.