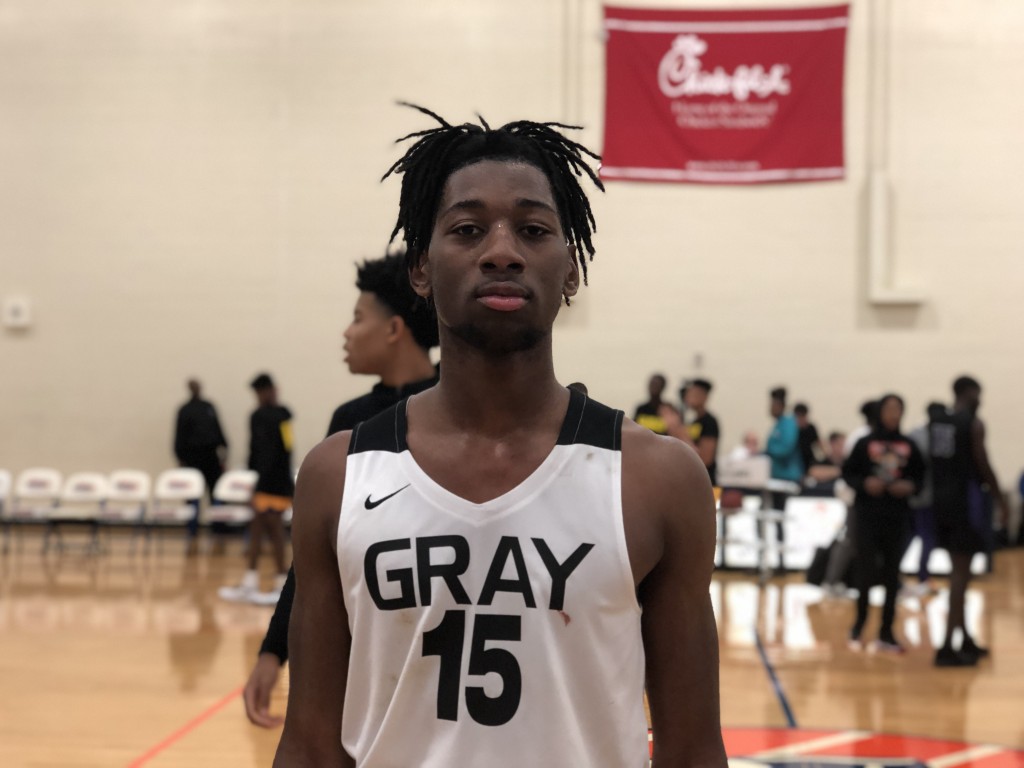 The state of South Carolina has been producing college level and NBA players for a while now. The last two #1 and #2 draft picks are from South Carolina, Zion Williamson and Ja Morant. Here is a look at three of the hottest prospects in the state right now. 
Gray Collegiate Academy in Columbia, South Carolina has been a spot that college coaches regularly attend to find prospects. Another 2020 prospect, Latavian Lawrence is a 6-foot-5 wing that can score from the perimeter and is athletic enough to get baskets around the rim. UNC-Asheville offered yesterday and along with the newest offer, he has one from Cleveland State. Lawrence was impressive the last time we saw hime at The Chick-Fil-A Classic in December. 
The senior shooting guard scored 15 points while making three, three-point shots for legacy Early College in a win over Christ School last night in front of Presbyterian assistant coach Nick Lagroone. He picked up an offer from the Clinton, South Carolina based school after the game. His offer list now includes American, South Carolina State, Morgan State and Florida Gulf Coast. Harrison is a guy that come in at the Division One level and get points, he has a strong frame and knows where to be on the floor to get his points. 
One of, if not the most athletic player we saw over the course of the high school season besides Jalen Green, Amadi is picking up a lot of steam on the recruiting front. Since the holiday tournament schedule, the 6-foot-7 small forward has picked up offers from Coastal Carolina, North Texas and Charleston Southern. He can affect the game in so many ways with his ability to play above the rim and rebound. He can change the way the crowd effects the game with one dunk. His timing on shot blocking and rebounding are the keys to why his recruitment has taken off.