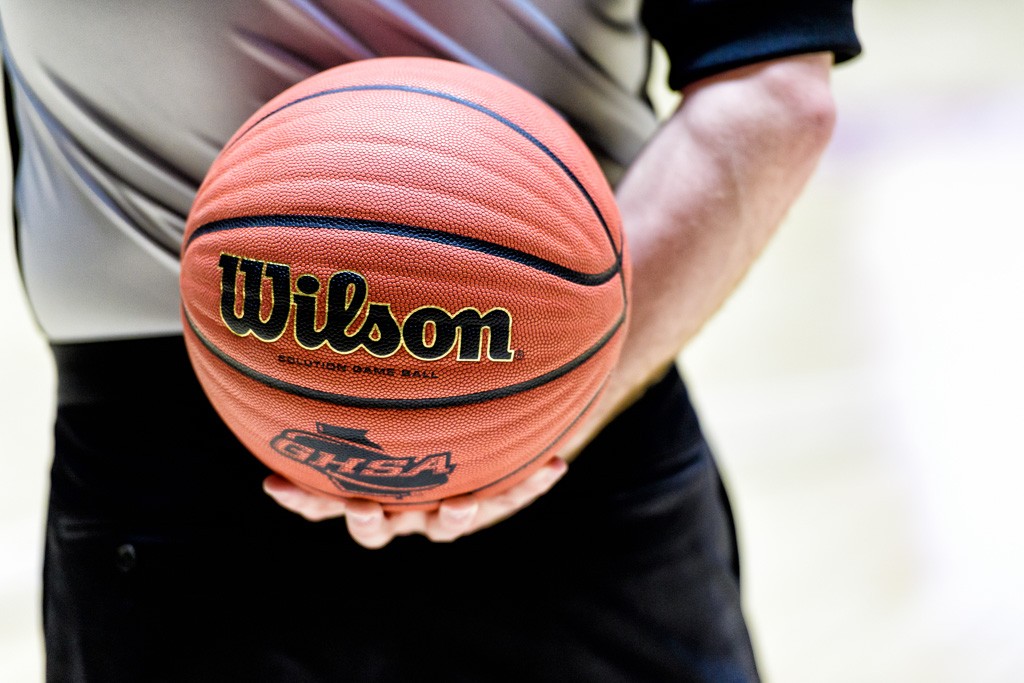 The Sweet 16 is in the books here in the state of Georgia and we have a lot to go through from the action. Who were the Sweet 16 top dogs? Who are the young players on the rise? What are the notes to know from this round? We dive into all of it.
TOP DOGS 
AJ White, Chattahoochee: Mr. Ice Cold. When you go 15-15 from the free throw line you can earn such a title. The junior is known for his three-point sniper ability but to be that calm and that cool under pressure, White justifies such a label. State championship level teams have guys who can come up in the clutch. White's proven himself so far and will now have another tough test. The Cougars will play host to Sequoyah, in what could be another game that comes down to who can win in clutch moments - from the foul line or three-point stripe. 
Chris Youngblood, East Coweta: You want to measure the value of a player without looking at any data? Just listen to what opposing coaches say. I've been to a handful of East Coweta games over the years. I've seen Youngblood play in travel ball and at our Preview camps. If memory serves me right every coach that was opposite of Youngblood basically said in as many words "I love that kid's game. I'd love to coach him." It is hard to argue with such a thought. Youngblood is the type of player that I've seen over the years who is about that life. He will have big expectations entering Kennesaw State as a freshman but understand this - they are warranted. He could be at the Atlantic Sun Player of the Year. Just like Kamar Baldwin did at Butler, Youngblood could be a Georgia player who is the anchor of a team. And just like Baldwin, there is a maturity and championship mindset that comes with him. That's a hard combo to find in players on and off the court. 
Bruce Thornton, Milton: The sophomore is one of the most dynamic players in the state of Georgia. He plays more productively and aware than most sophomores. Thornton scored 25 points for the Eagles in a 72-57 win over North Cobb. This comes off a 33-point win over Central Gwinnett in the first round. Thornton is playing as well as any guard in the state and producing on both sides of the floor. He'll have a big test in the Eight Eight agents Newton. He will draw the task of guarding Georgia Southern-bound guard Caleb Byrd, who scored 35 points in a win over Westlake in the Sweet 16. 
SENIOR MOMENTS 

The state tournament is a great platform for players in the senior class to raise their profiles and potentially earn the attention of college recruiters or even boost their current situation. 
Chattahoochee doesn't beat Heritage without senior big man David McDaniel. He was terrific on the defensive end of the floor. I counted him for nine blocked shots, may have had more. He's a terrific student and one of the best rim-protectors I've seen in Georgia hoops this season (based on that one game). 
Buford senior Sebastian Augustave is one of the most deadly perimeter players still playing in the state tournament across all classifications. He's a major reason why the Wolves are doing what the Wolves do this time of year.
Wheeler's Prince Davies has been such an important player this season for the Wildcats. He's a such a versatile guy, who can burn teams inside and out. In a fingernail-chewing overtime win against Shiloh, he went for 16 points and 11 rebounds in the win.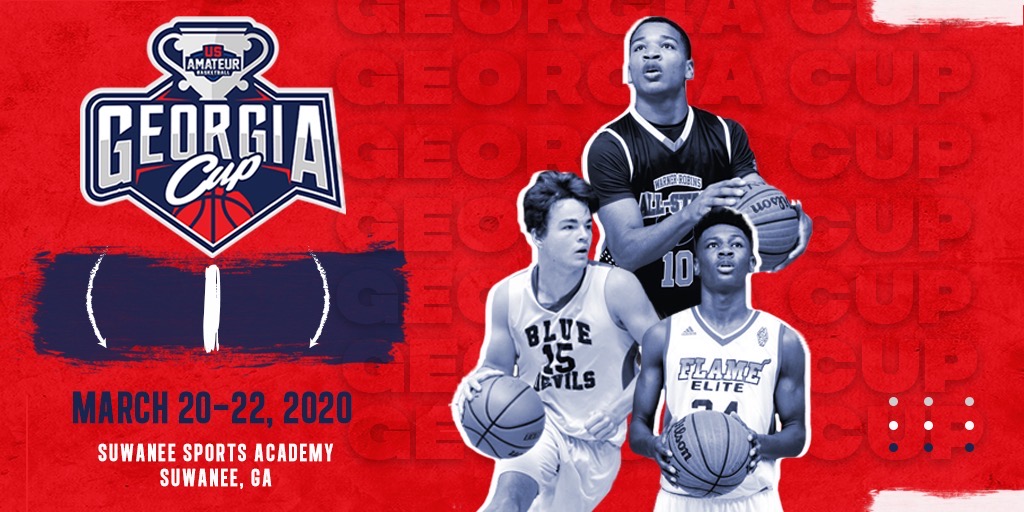 THE KIDS ARE ALRIGHT 
RJ Godfrey, North Gwinnett: As we mentioned in our game coverage from the Bulldogs double overtime win over East Coweta, the 6-foot-6 Godfrey is growing into a great, versatile prospect. What position does Godfrey play in college? That's a question that will be attached to his name for the next couple of years. That's a positive question because of the versatility that he plays with. For now, we'll put him in the wing category. And in the 2022 class, the wings are really good. There is nice depth across the state in the class. 
JaKobe Strozier, Drew Charter: Will 2020 be the best year ever for the 6-foot-2 combo guard? We think so. He's been a dynamic player all season, earning Region 5-A Player of the Year honors. He's one of the few sophomores in the state to be crowned with such a title. Drew Charter's season is over now but Strozier made quite the impression. Don't be surprised to see his name come across this site more in the next 12 months. He's certainly on the rise.
Leslie Black, Statesboro: Good finishes, blue collar effort, did a good job against size Black After being down 33-13 at the half, the Blue Devils came back strong to open up the third quarter Black scored on three straight possessions. We've seen his value on our Preview camps and look forward to seeing what's in store for the young big man.
NOTES FROM OUR NOTEPAD 
The team that we're not talking enough about in 7A is Berkmar. They're scary good and playing as good as they've played all season. I think they could be a team who plays in Macon. 
Another great playoff scoring burst from McEachern's Sharife Cooper. The McDonald's All-American scored 30 points in a close win against a scrappy South Forsyth team. 
Sion James of Lanier has a clutch gene. He tapped into that in his team's OT win over Stephenson. Tulane has a winner and a different kind of dude coming to New Orleans. 
I think the Albany Monroe duo of junior Marius Ellis, who led his team with 16 points in a Sweet 16 win over GAC, and sophomore Dominik Henderson is the best duo in the Peach State that we don't know enough about. 
I'm interested in seeing where Shiloh juniors Jordan Mitchell and Ezra Asura take their games this travel season. Both guys have some grit to them that I really think translates to the next level
INSIDE THE BRACKET NUMBERS 
There are 33 No. 1 seeds left in the Class 2A to Class 7A brackets. There were 48 to start the tournament. 
There are only seven teams left in these classes who were not a No. 1 or 2 seed coming into the bracket. They are: Newton (7A), Langston Hughes (6A), Sequoyah (6A), Clarke Central (5A), Lithonia (5A), Monroe Area (3A) and Sol C Johnson (3A). Of those teams, Langston Hughes, Clarke Central and Monroe Area have won two road games in a row. 
North Gwinnett is the only team left in the 7A bracket that did not play out of the state of Georgia this year. The other seven teams played in events outside of the border of the Peach State. 
Best Cinderella still alive Holy Innocents' 12-16 had to go on the road and beat Savannah Country Day. Now coach Cabral Huff will return to St. Francis, a school where he coached to a state championship in 2014. 
The best classification still standing now that we are at the Elite Eight level is 4A. All eight No. 1 seeds remain. Of those teams, they hold a combined 196-33 record. That's staggering. 
INSPECTING THE CLASS A POWER RANKINGS 
How have the power rankings worked in the Class A brackets so far? Let's take a look are the 8 teams left and their power ranking: 
1. St Francis
2. Walker 
3. Mt. Pisgah 
5. Greenforest
9. Pinecrest
10. Trinity Christian 
13. North Cobb Christian 
24. Holy Innocents'
For Class A Public, it was a perfect 8 for 8. The top-rated schools in the class fill out the Elite Eight.