NCISAA 1-A, 3-A, 4-A Final Fours Are Set
The North Carolina Independent School Athletic Association are into the final four portion of the 2020 state tournament. This year the semi-finals are being held in the Charlotte area at various private schools. The 2-A division is the only division that doesn't have their final four's set and are having quarter-final match-ups on Tuesday.
NCISAA 1-A
In the 1-A class, one of the most dominant teams over the past ten years are making another run at a title in Trinity Christian from Fayetteville. Also in the final four for the 1-A division is Northwood Temple who will face Trinity Christian. Northwood is led by UNC-Greensboro signee Reggie Raynor. He is scoring 19.3 points per game and 6-foot-5 wing Jay Hickman, one of the best shooters in the state at 14.6 points per game. Trinity Christian is led by senior Todd Burt at 14.2 points per game and 2022 guard Freddie Dillione at 13 points per game.
Trinity advanced with wins over John Paul II (87-50) and Grace Christian (99-60). Northwood Temple took down Neuse Christian School (79-51) and Victory Christian School (71-61).
In the western portion of the 1-A, The Burlington School led by Wichita State signee Ja'Dun Michael and Rice big man signee Mylyjeal Poteat will take on Greenfield School. The Burlington School advanced with wins over Community Christian School (97-37) and United Faith (76-31). Greenfield School had wins over Terra Ceia (97-50) and Cape Fear Christian Academy (82-75).
The winners of the two semi-final matches will meet on Saturday for the championship. Greenfield School knocked off The Burlington School earlier in the year 62-61.
Our Prediction: Trinity Christian vs Greenfield School in the final. Greenfield School, the defending 1-A state champs will look from Wake Forest signee Djimon Bailey and senior guard Creighton Lebo to be difference makers in this one. Trinity Christian won this match-up earlier in the year by a 89-81 score. Trinity Christian is led by senior Todd Burt at 14.2 points per game and 2022 guard Freddie Dillione at 13 points per game.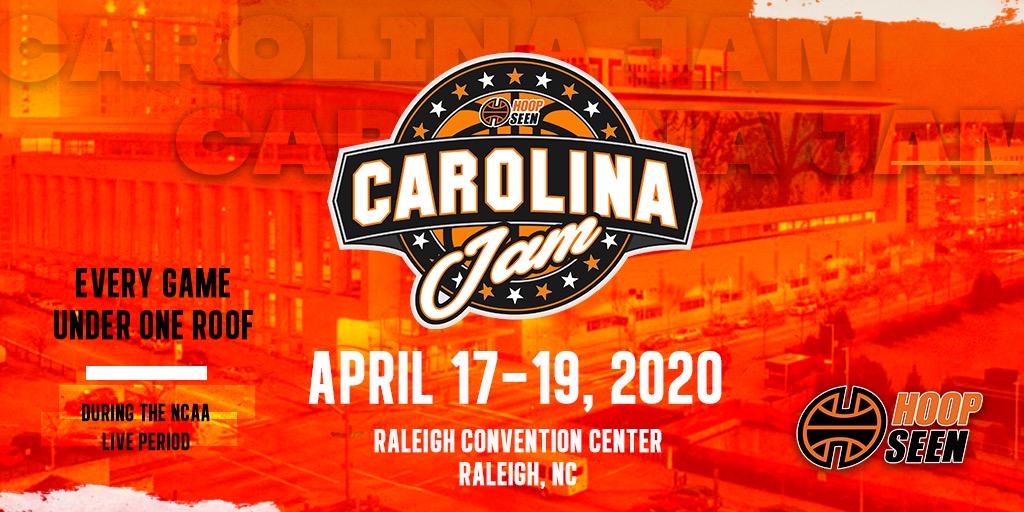 NCISAA 3-A
Concord First Assembly, who had a bye until the third round took down Calvary Day School 82-43 to advance to the semi-finals where they will take on Asheville Christian Academy who beat Hickory Grove Christian 71-69 on Saturday to advance. Asheville has Lincoln Memorial signee Tyler McKinney leading the way. 
On the east side of the bracket, Fayetteville's Village Christian will take on Cape Fear Academy. Village Christian advances to the semi-finals with a third-round win over Gaston Christian 91-39. Cape Fear, the 7th-seed beat 2-seed Carmel Christian this weekend to advance to the semi-finals 60-47.
Our Prediction: Village Christian will take on Concord First Assembly for the state title. Village Christian who played in the state title game last year is led by Columbia signee Zavian McLean and unsigned senior wing Justin Thomas who has offers from East Carolina and Georgia Tech.
Concord First Assembly's roster includes an array of Division One talent with Presbyterian signee Ambaka Le Legram, Furman signee Garrett Hien, Youngstown State signee Chieck Traore and junior guard Trae Benham, who has multiple D1 offers.
NCISAA 4-A
North Carolina's largest classification has its top-four seeds in the final four. Durham Academy with a third round win over Providence Day School 70-41 will take on Charlotte Latin in the first semi-final. Durham Academy who is without one of the top sophomores in the country, MJ Rice will look at 6-foot-1 junior guard Cole Sinclair and his 16 points per game to take down Charlotte Latin. Latin is led by Holy Cross signee Randy Johnson and 6-foot-5 guard Bennett Smith.
The biggest game of the year could come down to the other 4-A semi-final as third-seed Cannon School with 2022 sensations Jaden Bradley and DJ Nix along with 2021 guard, Jarvis Moss takes on Greensboro Day, the second-seed. Greensboro Day took the earlier meeting 73-72 between the two powerhouses.
Our Prediction: Greensboro Day will advance to take on Durham Academy for the state title. The Bengals may be too much with NC State signee Camren Hayes, senior wing Christian Bailey, junior guard Brock Williams, and junior win Bryce Harris.