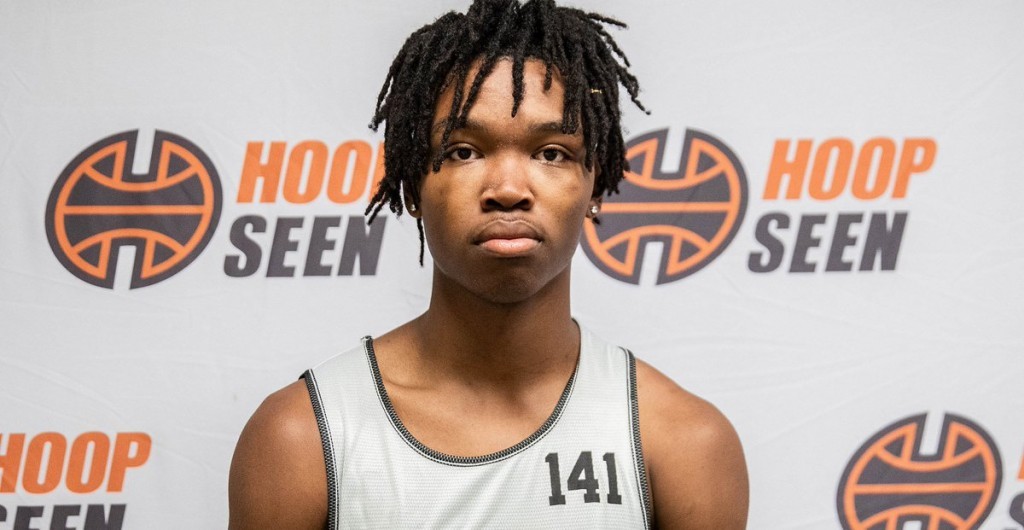 One of North Carolina's premier 2021 guards, Elijah Jamison has been putting up gaudy numbers this season. For Louisburg (NC) High School, the 6-foot-3 junior is averaging 29.8 points and 12.4 rebounds on the year for his 16-9 squad. With the NCHSAA playoffs starting on Tuesday, Jamison and Louisburg will travel to Weldon HS and take on the 16-6 Chargers. 
He spends his travel season playing with Team Loaded NC and has averaged at least 20 points per game each of his three seasons at Louisburg. His scoring average has went up each year he has been at Louisburg. His freshman season he averaged 20.2 points and his sophomore season he was at 28.5 points per game. 
During our Bob Gibbons Tournament of Champions, Jamison was named a top 16U performer. 
"What sets Jamison apart from other prospects in the 2021 class for North Carolina is his production. He is a stat-stuffing machine and does it in the scoring and rebounding columns. Jamison checks in at #12 in the HoopSeenNC rankings for his class and should see that number rise a little over the following months. He is one of North Carolina's most prolific scorers but it is his rebounding at the point guard position that really impresses me. He gets rebounds that point guards are normally not supposed to grab. He then pushes the ball and moves it well in transition. His size, at 6-foot-3 is another reason why he would fit right in at the college level when the time comes." - Justin Byerly 
Jamison's recruitment has seen a upward trend as well. He holds offers from Elon, James Madison and Ole Miss. He tells HoopSeen that he has been hearing the most from Murray State, NC State, Virginia Tech and Clemson lately.