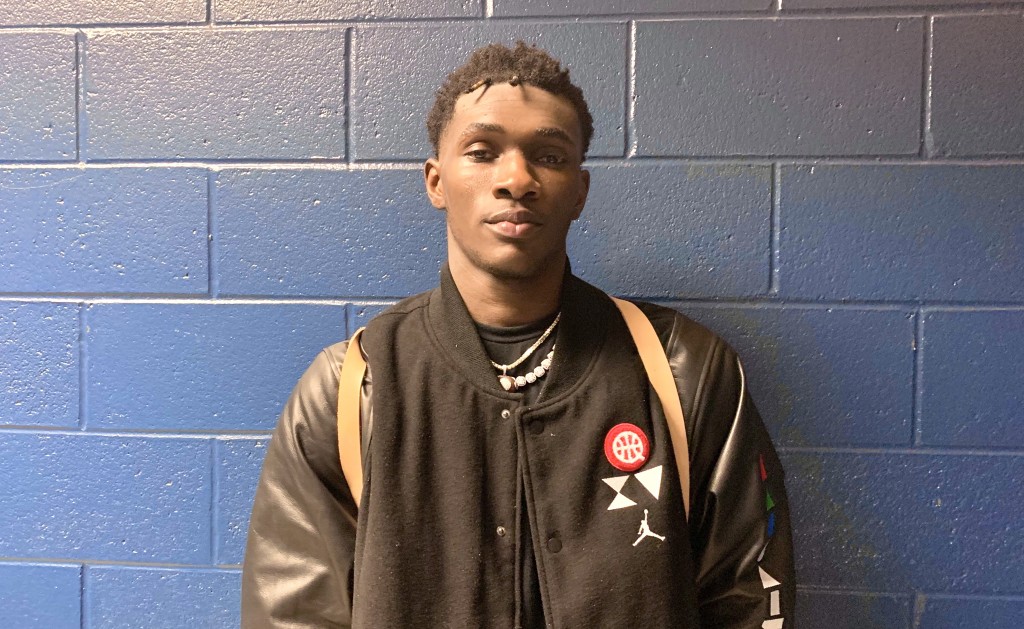 MEMPHIS, TN -- Memphis was the center of the basketball world over the weekend with Penny Hardaway and the Tigers hosting Georgia on Saturday morning. Not far away, the 9th annual Memphis Hoopfest took place at local high schools. Memphis' top teams and programs hosted some of the premier teams from around the country in one of the best events of the winter.
Here is our first installment of our top performers from a loaded weekend at the Memphis Hoopfest. 
Moussa Cisse, 2021 C, Lausanne (TN): Cisse put together one of the most impressive performances I have seen this high school season on Saturday afternoon against St. Louis (MO) Vashon. The 6-foot-9 big man showed why he is regarded as one of the best rebounders and shot-blockers in the country regardless of class as he finished with 31 points, 16 rebounds, and seven blocks. He has great instincts on the defensive end of the floor with his timing and second jumps. The junior is an elite athlete and runs the floor like a deer. Cisse's offense is still a work in progress, but if he consistently plays like he did on Saturday, there may not be a better big man -- or overall player -- in the 2021 class. 
Moses Moody, 2020 SG, Montverde Academy (FL): Moody comes in at No. 45 overall in our updated 2020 HoopSeen national rankings and he has solidified his place as one of the top guards in the country. However, as crazy as it may sound, the Arkansas signee may be one of the most underrated players in the country. On a loaded team that features Cade Cunningham, Scottie Barnes, Day'Ron Sharpe, and other talented prospects, Moody can get lost in the shuffle because of Montverde's well-balanced attack. Nevertheless, in two games in Memphis, he shot a combined 13-19 from the floor and scored 32 points. His efficient weekend included five made 3's, too. Razorbacks fans should be ecstatic about Arkansas head coach Eric Musselman convincing Moody to come back home. He's a guy that can move the needle at the next level. 
Duane Posey, 2020 SF/PF, Memphis East (TN): Posey had a rough night on Friday against the length and size of IMG Academy, but that didn't stop him from coming up big on Saturday in Memphis (TN) East's win over Marion (AR). A versatile, 6-foot-6 forward, Posey played inside and out very well and was a mismatch problem for Marion. The senior primarily focused on his slashing abilities towards the rim but he made a couple of jumpers, including two three-pointers in the win. He scored 23 points on 9-12 shooting from the floor while also playing solid defense. Posey was one of the better available seniors I saw over the weekend and he could be a nice piece at the low or mid-major level. 
Drew Williams, 2020 SF, Hamilton Heights (TN): Williams had a strong game in Hamilton Heights' comeback win over one of Canada's premier programs in Crestwood Prep on Saturday afternoon. The 6-foot-7 lefty has never had problems attacking the basket and finish around the goal, but he made some big three-point attempts for the Chattanooga, Tennessee based squad. If Williams continues his recent play, he could be a nice late add for a mid-major program. 
Kennedy Chandler, 2021 PG, Briarcrest Christian (TN): Chandler struggled to make shots and score in Briarcrest's huge upset win over IMG Academy on Saturday evening, but he showed his value down the stretch. The junior was comfortable with the basketball in his hands and he sealed the win with a layup and some big free-throws. He executed Briarcrest's game-plan perfectly, as he controlled the pace and tempo of the game by slowing things down and working the clock. Chandler receives a lot fo recognition for his speed and ability to get downhill, but his best attribute was on full display on Saturday: he wins games. No matter the level or the environment, the junior finds a way to get a win. That shouldn't be overlooked in the evaluation process.