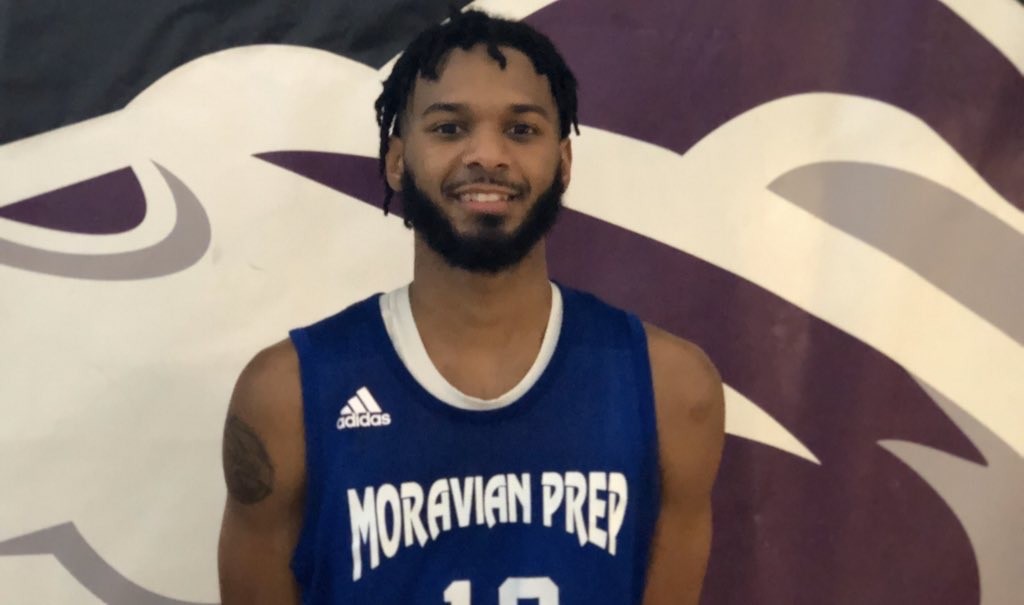 North Carolina has roughly 37 seniors that have signed their letter-of-intent or have made a strong verbal commitment to college programs over the last several months. There are still a lot of players in the state that can play at the next level and we breakdown the top available here. 
Tyler McKinney, Asheville Christian Academy, SG - One of the top scoring threats in the mountains, McKinney has the size at 6-foot-5 to be a college prospect at the guard spot. He can score from all spots on the floor and has a high basketball IQ. He has helped Asheville Christian to a 10-4 record overall and has put up multiple 30+ point outings. McKinney was named to our HoopSeen Fall Preview Series as a Top Performer from our North Carolina stop. 
Rashod Smith, Washington, PG - Since transferring to Washington High School and playing against a higher-level of competition, Smith is still relatively unknown in recruiting circles. What is not unknown is his ability to score the basketball against some of the top competition in the state. Check these stats out, 25 points and 7 assists against defending NCHSAA 2-A state champs Farmville Central, 18 points and 10 assists against state power Kinston and his last three games have been 32, 35 and 27 points coming into the new year. This is a prospect that is going to fall through the cracks because of the side of the state he is on but the bottom line is he is scoring points and distributing the ball against college level prospects. 
Jamahri Harvey, Moravian Prep, SG - The Fayetteville bred Harvey has seen his stock rise since transferring to Hickory (NC) Moravian Prep. At the Bojangles Bash in early December, Harvey showed that he can play against high-level college prospects night in and night out. He has a non-stop motor coupled with a deft shooting touch. He consistently made shots from the mid-range out to the three-point line. His toughness and his ability to finish with contact were big with college coaches taking notice. He has taken an official visit to Morehead State and has offers from SC State, Hampton, Toledo, NC A&T, Hofstra, Quinnipiac, Robert Morris, Mount St. Mary's, Elon, Rider, St. Bonaventure, Morehead State, Illinois-Chicago, and UMBC. Harvey tells HoopSeen that Coastal Carolina, UNC-Asheville and Tennessee State have all showed interest recently. 
Silas Mason, Page HS, SF - We saw the versatile Mason over Thanksgiving break at The Coaches vs Cancer Shootout in Asheville on the campus of UNC-Asheville and Mason was impressive with his size and his overall feel for the game. The 6-foot-6 small forward recently surpassed the 1,000 career point mark at Page HS. Mason is a guy that can score from the perimeter and can get some points in the paint with his size and athleticism. His recruitment has seen a drop over the past few months with his last two offers being Siena and Central Connecticut State. 
Ricky Council IV, Southern Durham, SG - One of the most athletic players in the region, Council makes his mark on the game with his length and his ability to score from the mid-range and attack the paint. The youngest of a group of Council brothers that have fared well at the collegiate level, Council has some mid-major flare to his game and has been putting up some stat-sheet stuffing games so far this year for 7-3 Southern Durham High School. He currently holds offers from Coastal Carolina, Siena, Georgia Southern, UMBC, Hofstra, Elon, Appalachian State and Rice. 
Dylan Blake, First Flight, SG - Blake may be one of the most under recruited players in the state. He is probably the best shooter in the state that you haven't heard of. First Flight, located in Kill Devil Hills, North Carolina is only accessed by ferry and is home to 800 students. Blake is averaging 27 points per game this season for First Flight who have a record of 3-6. Don't let the record fool you, they have played some of the top teams in the state with losses coming from Kinston, Word of God, defending 4-A state champ South Central and 3-A power Page HS. The 6-foot guard has offers from High Point University and Division II Young Harris. 
Justin Thomas, Village Christian, SF - Thomas burst onto our HoopSeen radar this spring playing with Garner Road in our HoopSeen Tip-Off. What Thomas brings to the table is a guy that can defend multiple positions and can also be a threat on offense with his ability to play 3-4 positions on the other side. The Baton Rogue, Louisiana native is ranked as the #7 recruit in our HoopSeenNC rankings for the 2020 class and has offers from East Carolina and one from the ACC in Georgia Tech who offered back overt the summer. 
Isaac Parsons, Kinston, PG - Finally, two Division II schools have pulled the trigger on the Kinston, North Carolina point guard who spent the travel season with us at HoopSeen playing with Team Trezz. Winston-Salem State and Mt. Olive recently offered the 6-foot-1 lead guard. Parsons doesn't make mistakes and plays as hard as anyone on the floor. He is a distributor that can score when asked to. He does a really good job of breaking down his defender with a strong crossover and a quick first-step. He finishes his drives and creates for his wings, something every college coach demands. 
Our HoopSeen stage is designed to provide the best exposure opportunities for top independent programs. Tons of coaches, social media exposure, and elite competition are some of what you'll find at our events. For more information on our 2020 events, visit our events page, or call our hotline at 470-266-8862.