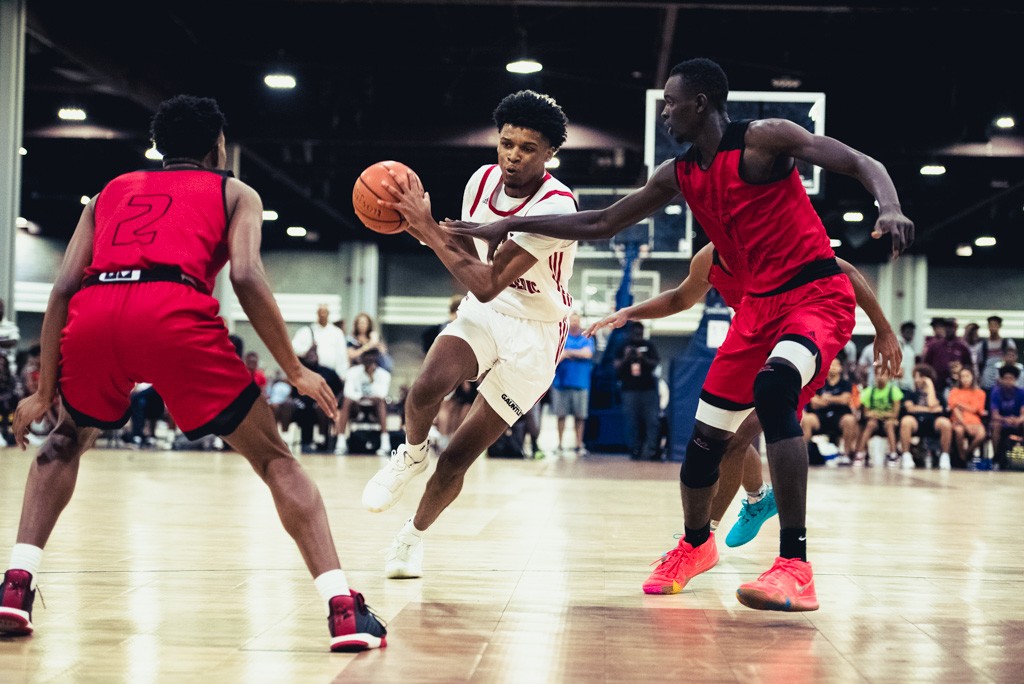 NC State pulled together one of the strongest recruiting classes in the country during the early signing period. While the state overall has the three of the top five classes nationally. NC State rivals North Carolina and Duke also pulled in top-five classes. 
This class for Kevin Keatts is his biggest recruiting haul for his tenure and he did it by recruiting the state. The Wolfpack picked up four players ranked in the top 21 according to our HoopSeenNC 2020 rankings. 
The biggest of the signing period for NC State came last night as HoopSeenNC's #1 ranked player, Josh Hall made his announcement. The 6-foot-9 forward this time a year and a half ago was for the most part a regional recruit, now he is a five-star prospect. We saw Hall numerous times on our HoopSeen stage and he was named to our All-HoopSeen Shoe Sponsored Team. Hall chose Keatts' ultimately over Louisville and DePaul, his two other official visits. 
Team CP3 point guard Cam Hayes made his future with the Wolfpack last Thursday signing his letter-of-intent. The Greensboro (NC) Day product was one of the bright spots for Team CP3 this travel season in the Nike EYBL circuit. Hayes is ranked as the fifth-best prospect in the 2020 class after moving up a class from 2021. 
Adding to this superb class was the signing of Hall's Hickory (NC) Moravian Prep teammate Shakeel Moore, who will play both guard spots in Raleigh and chose NC State over Providence, DePaul and Ole Miss. Moore is a powerful guard with uncanny athleticism that can score from all spots on the floor. He will be able to play off the ball or on it. 
Apex (NC) Friendship HS forward Nick Farrar broke out over the spring and summer between the travel season back in April and the team camp portion of the June live period. The big-bodied forward is a little under-sized but will be able to come in and get minutes with his rebounding and his ability to score from the foul-line in.