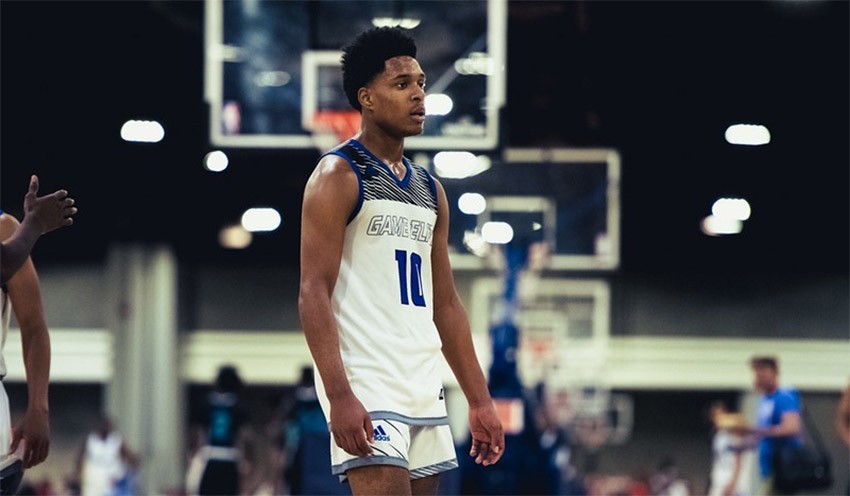 Every season we see seniors take off in new or expanded roles with their respective high school teams. With that production and bigger profile, recruitments grow legs and interest turns to offers. As we continue to preview the high school season in Georgia, we take a look at some senior season risers. Here's part I of our deep dive into the class of 2020 in the Peach State. 
Sola Adebisi, Cambridge: With Matthew Cleveland transferred out and Kamar Robertson and Bryce Boutelle graduated, the Bears will likely turn to the super athletic Bears for the action on both sides of the floor. He's a bit of a late bloomer as gas as fundamental skill but his athletic ability is top level. There aren't too many players that posses the bounce and length that Adebisi has. Don't be surprised to see him thrive in North Fulton this year.
Jaylon Brown & Marvin McGhee, Alexander: The competition in Douglas County should be really good this season. And for coach Jason Slate, he'll lean heavily on his underrated backcourt of Brown and newcomer McGhee. Brown is a baby-faced killer in the backcourt. He's tough as nails and will not back down from any match-up across from him. He's ready for anything on both sides of the ball. McGhee (pictured above) transferred over from Mays. The 6-foot-4 wing is one of the best shooters in the class of 2020 in Georgia and comes into the season from a hot July and a very productive fall camp showing. 
Perry Robinson, Kennesaw Mountain: We saw great production from him on the travel circuit this spring and summer. He just kept getting better and better. Robinson keeps things simple and productive inside the paint. At 6-7, he's big and strong enough to make an impact both inside and out. Every college, no matter the level, is constantly looking for size. Robinson has that and his skill set makes him quite intriguing. He's a nice pick and pop four forward with the athleticism to guard the wing without much pushback. 
Shawn Smith, Newton: We saw it every time he stepped foot on the HoopSeen stage. Smith is a high-volume scorer and he's a school that does well with players like him. He is strong to the rim, athletic and patiently waited for his turn to be a featured option at Newton. Smith finished the high school season strong, scoring 25 points for Newton in a state playoff game against Lambert. On the travel circuit, he was a multiple top performer with Team Strap. We've been singing his praises as a next man up for a while now. 
Damajin Topps, New Manchester: The speedy and athletic guard really took off in the summer, particularly at the NCAA Georgia events. He blew up with low-major schools and still remains a player on recruiting boards. Topps can really fly up and down the floor and he's the anchor of a scrappy team that should be a sleeper club to watch. New Manchester won 11 games but has a roster rich with seniors. Topps is the team's returning leading scorer at 15 a game.
RELATED: 64 things to know before we tip off the 19-20 HS season in Georgia