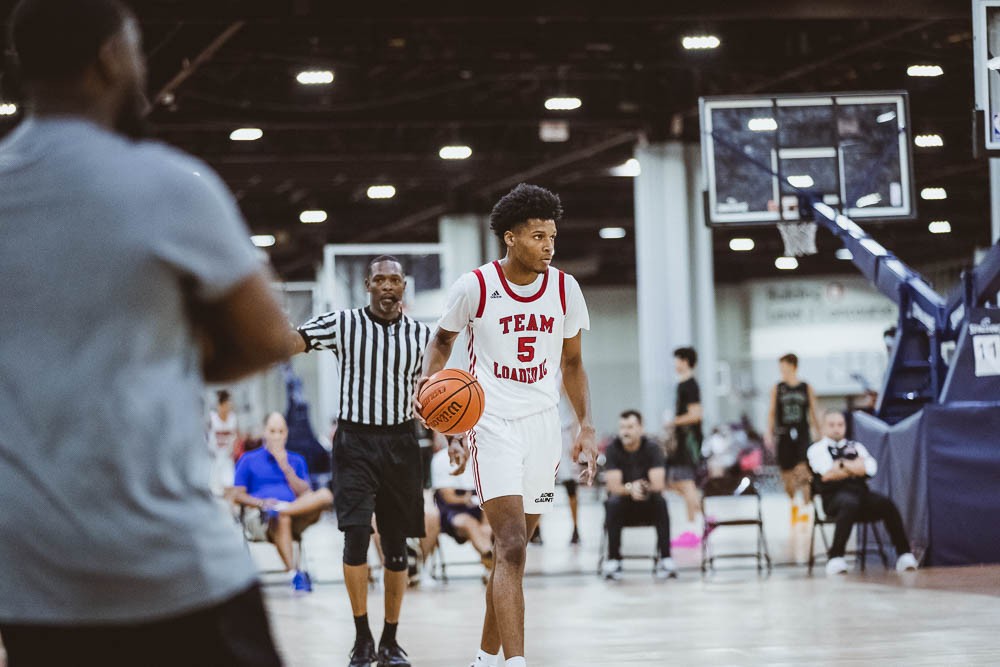 All of the hard work. All of the hours in the gym. All of the games. Everything a player has done up until this point is what makes National Signing Day one of the days they will never forget. 
Putting their signature on a piece of paper to continue their basketball career is what it is all about. We take a look at my favorite signings at three different levels, recruiting update for Josh Hall, Jody Barbee is back into coaching, 
My Favorite Signings
My favorite high-major signing this season is Carson McCorkle of Greensboro Day to Virginia. The silky smooth guard fits perfectly into Tony Bennet's system. He is a strong defender and has a high basketball IQ and can really shoot the ball. He can surprise you with his athleticism and his off-the-bounce game. Bottom line on McCorkle is that he is a winner and has helped lead Greensboro Day to two-straight NCISAA state titles. The 6-foot-3 guard has had a strong start to the season scoring 31 points against Christ School. 
My favorite mid-major signing this week has been Jackson Threadgill to Charlotte. This was an interesting recruiting story with SEC school Georgia getting involved late but at the end of the day it was hometown school Charlotte that gained Threadgill's allegiance. The long, wiry guard out of Davidson (NC) Day School is one of the best shooters in the region and has a high understanding and feel for the game. He is a guy that can be an all-league type player in Conference USA. 
My favorite signing at the Division II level was Kalib Matthews of Henderson Collegiate (NC) to Queens University. This is a guy that could have went higher at least on paper but has landed at one of the premier Division II schools in the country. Head Coach Bart Lundy has turned the Charlotte program into a powerhouse with guys that could have gone to the Division I level. Matthews helped lead Henderson Collegiate to the NCHSAA 1-A state championship game last year and will look to get them back to that same spot this March. 
Josh Hall Recruiting Update 
HoopSeenNC's top-ranked player, Josh Hall has all but publicly said that this Monday will be his decision date. He is rumored to be down to Louisville, NC State and DePaul. The Hickory (NC) Moravian Prep forward is one of the most polished players we saw this season on our HoopSeen stage and his game is ready for the college level. A lot of speculation on this one but I think he will choose NC State on Monday and give Kevin Keatt's a five-star commitment for The Wolfpack. 
JaDun Michael Announces a Final 7
Starring with Team Loaded NC 17U this travel season, Michael, a 6-foot-5 guard from Burlington (NC) School has his eyes set on a NCISAA 1-A state title this season. As for his college destination he has announced his final 7 schools. Making the cut were Elon, Penn State, Louisville, Providence, Cincinnati, NC State and Wichita State. 
Michael is ranked as the #2 prospect in HoopSeenNC's rankings. 
Barbee Back At It 
Former Concord (NC) Cox Mill High School Head Coach Jody Barbee abruptly resigned after his Chargers lost to Southwest Guilford (NC) High School in the Western Regional Finals last season to focus on different areas of his life. Things happen fast. After a coaching change, Barbee is now the head coach at Mt. Pleasant (NC) High School in Cabbarrus County which is his alma-mater.