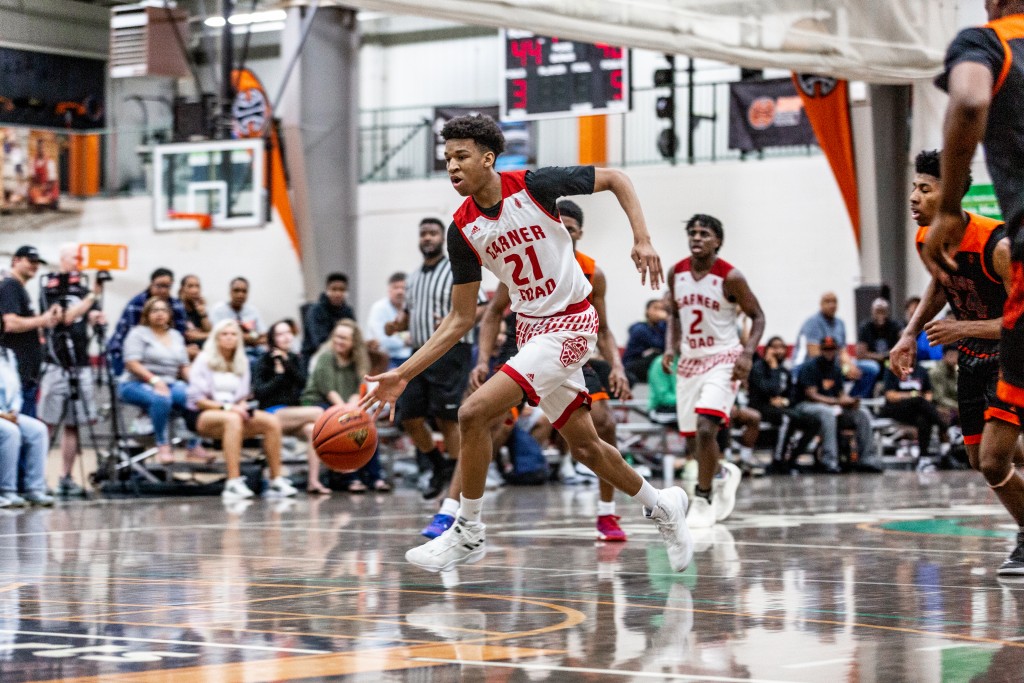 In our Best of the Rest series, we take a look at the unsigned seniors in North Carolina by position. These are prospects that have yet to sing with a college program that can come in and contribute at the low-to-mid major level. 
PG - Lee Langstaff, Carolina Day - Players from WNC don't get as much publicity on a state level, but there is some quality basketball played in the mountain of North Carolina and Lee Langstaff is a prime example of this. Look at the list of players that have came out of the mountains over the past couple of years. Caleb Mills at Houston. Jordan Shepherd at Charlotte. David Elkins at Mars Hill College. All are having great seasons at their respective schools. The 6-foot-2 Langstaff recently scored 31 points against defending NCISAA 3-A state champion Charlotte (NC) Carmel Christian, including seven three-pointers. He can get to the basket with ease with his quickness and is above-average athletically. He has recently heard from UNC-Asheville and USC-Aiken. 
CG - JaJuan Carr, Pender - Carr is a big-bodied guard that can score from either guard spot. He plays with physicality and can score from all spots on the floor. One of his biggest attributes on the scouting level is his defense. He can guard the oppositions best player and can really make stops. He is a consistent shooter from the three-point line and is at his best when attacking the paint. Currently, Carr holds offers from East Carolina, Rider and USC-Upstate. 
SG- Ricky Council IV, Southern Durham - Coming from a long line of brothers that have played and are playing collegiately, the IV installment of the Council bloodline is one of the most athletic players in the state. He is able to cause problems on defense with his length and can score from the mid-range out. He is a high-flying shooting guard that can also play the SF spot with his athleticism. His offer list includes Coastal Carolina, Siena, Georgia Southern, UMBC, Hofstra, Elon, Appalachian State, UNC-Greensboro and Rice. 
Wing - Justin Thomas, Village Christian - The native of Louisiana has been in North Carolina for almost two years now and has made quite the splash on our staff. Playing with Garner Road Basketball Club on the Adidas circuit, Thomas was a multi-dimensional prospect that could guard four-spots on the floor. He is long enough to get in the paint and grab rebounds and is quick enough to guard smaller opponents on the perimeter. He is a versatile wing that can contribute from day one at the mid-to-high major level with all of the things he can bring to the floor. His offer list to date includes Georgia Tech, East Carolina, George Mason and St. Bonaventure. 
Center - Alex Holt, Lexington - Holt has been on our HoopSeen radar for sometime playing with Team Phoenix, we had the opportunity to see Holt on our stage more than once this past travel season. The old-school big man can score in the paint, has a nice back-to-the-basket game and has a soft touch around the rim. His wide shoulders and strong hands allow him to catch inlet passes with ease and he can grab a lot of rebounds. He has solid footwork that has caught the attention of Radford, Morehead State and Presbyterian College.