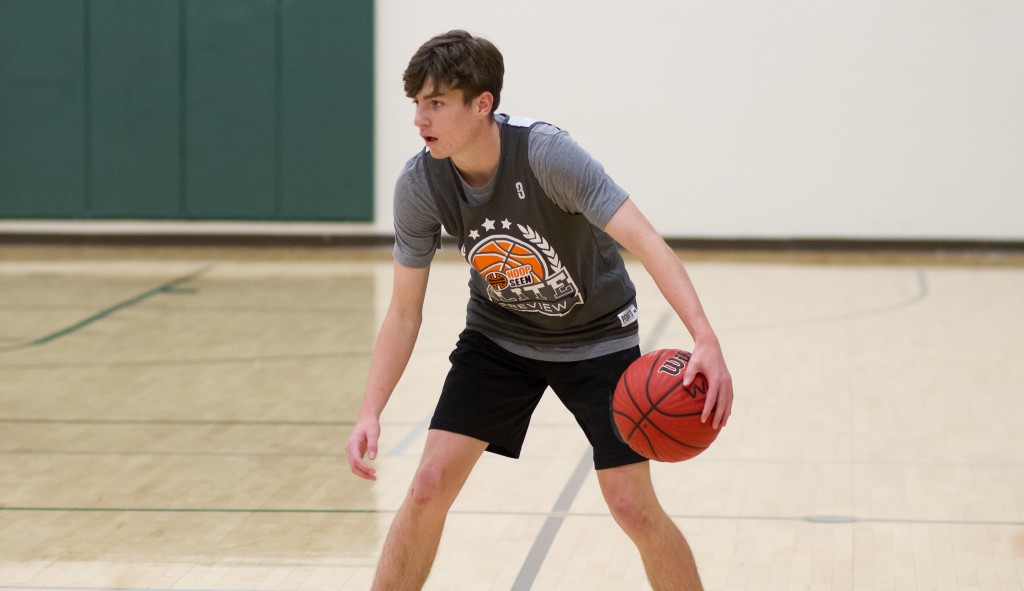 There haven't been many junior prospects in the South as busy as 2021 Hartselle (AL) guard Brody Peebles over the past few months. The Alabama product has been busy hosting college coaches each week since the evaluation tipped off in mid-September. During this time, the 6-foot-2 guard has drawn interest from some of the premiere mid-major programs from all over the country.  
"I have offers from UAB, Lipscomb, North Alabama, Liberty, Samford, Belmont, UNC-Wilmington, and Wofford," Peebles told HoopSeen.com. "Alabama, Tennessee Tech, Troy, South Alabama, and Murray State are some schools that have shown some interest. 
The majority of those programs listed have made the trek to Hartselle High School to see the star sharpshooter. However, Peebles has also been proactive with his recruitment this fall and made some official and unofficial visits. He has made official trips to Belmont, Liberty, and North Alabama while making unofficial trips to Alabama and Wofford. 
By taking visits as a junior, Peebles and his family have become more familiar with the schools recruiting him. Liberty got the ball rolling with the official visit tour when they hosted him in early September. Head coach Ritchie McKay and the Flames are ahead of the game with their 2020 recruiting class already wrapped up. That has allowed them to make Peebles a priority this early in the game.
"Coach McKay and his staff are unbelievable. They really believe in me and how my game translates to the next level. The university is unbelievable and would help me grow spiritually as well as a basketball player."
North Alabama head coach Tony Pujol has made it evident that he wants to keep Peebles home as a local product. The Lions' campus in Florence, Alabama is less than an hour from Peebles' home in Hartselle. The Lions have made him so much of a priority that they already hosted him for an official visit to campus despite the proximity to home. 
"Coach Pujol and his assistant coaches talk to me a lot and have made me a priority. The campus and being close to home are two things that appeal to me. The way the team plays is also a great fit for me," he explained. 
Belmont has also invested a lot of time into Peebles. The Bruins hosted him for an official visit less than two weeks ago and he came away impressed with the total package that Belmont offers.
"Coach Alexander and his staff are also unbelievable. The campus and education I could get there is amazing. The playing style and type of guys they bring in both fit me very well. They showed me how much of an impact I could make there when I was on my visit." 
Peebles and his family made the trip to Wofford last weekend for the Terriers' Junior Day. While on campus, Wofford head coach Jay McAuley extended an offer to Brody, making him the first 2021 prospect to receive an offer from the Southern Conference program. 
"Coach McAuley and the staff showed me how I fit as an individual as well as a player. The campus and small school vibe are two things I really liked and enjoyed on my visit."
With the high school basketball season getting ready to tip off on Thursday, many of the aforementioned programs will be in the stands to follow Peebles closely during his junior campaign. Hartselle tips off their season next Tuesday at home and Peebles will be able to show his improved game since his sophomore season.