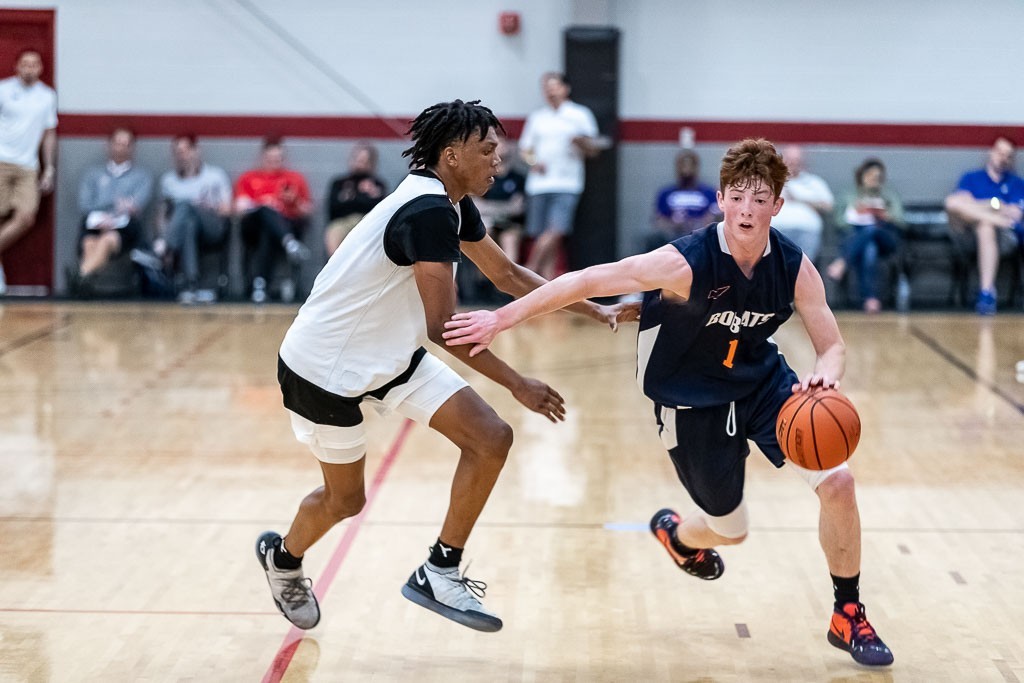 The Carolina Corner is here again. This week we dive into Isaiah Todd's decision day, Josh Hall schedules another official visit, Alex Holt waiting it out, The Recruiting Trail, Hottest recruits in NC and SC, a transfer from WCU. 
Josh Hall Taking Official Visit to NC State 
In September our #1 ranked senior Josh Hall cancelled his official visit to NC State citing it was close to home and had already taken numerous unofficial visits to the Raleigh campus. Fast-forward to this week and Hall will indeed use an official visit for The Wolfpack. He is scheduled to visit on Thursday-Saturday. This would be a huge get for Kevin Keatts and staff. 
Decision Day Coming for Todd 
Our #2 ranked senior Isaiah Todd is down to Kansas and Michigan. Jayhawks Head Coach Bill Self was in Raleigh to see the five-star forward yesterday at his new stomping grounds, Word of God Christian Academy in Raleigh. Todd is expected to make his decision at 7:45 PM Thursday at the school. All signs are pointing to Michigan and new Head Coach Juwan Howard for this one. 
Dunton Seeing In-State Programs
2021 forward Redford Dunton is taking in the in-state schools for some unofficial visits. The Garner Road Basketball Club standout will head to UNC-Greensboro tomorrow for Spartan Madness and tells HoopSeen that he is trying to get down to Charlotte for an unofficial before the season starts. Dunton was a top performer on the 16U level at The Bob Gibbons Tournament of Champions in May. 
Holt Waiting it Out
6-foot-8 power forward Alex Holt who spent time with on our HoopSeen stage with Team Phoenix picked up his first two offers from Morehead State and Presbyterian this spring. Holt has visited both campuses and told HoopSeen that Wofford has recently expressed some low-level interest. It's looking like Holt is going to wait it out and sign in the spring when the transfer market picks up and college programs are in the need again for a big. 
Hottest Recruits in NC and SC this week? 
One guy that has seen his recruitment heat up in the Carolina to the North has been Tay Williams, a 6-foot-10 forward out of Liberty Heights in Charlotte. A number of college programs have came in to see the long and skilled Wiliams and a good amount of them have walked away impressed.  Finding the right fit will be key in this recruitment and Williams could be a guy that goes the junior college route. 
In the Carolina to the South a name that has been coming up a lot is 7-footer John Butler of Greenville (SC) Christ Church recently picked up an offer from Xavier. The Team United big man is showing a lot of potential as a high-level college prospect. 
Bryson and Schumate Visit Newberry 
Two guys that were on the HoopSeen stage multiple times this season, Ben Bryson, a 6-foot-4 point guard with the Tennessee Bobcats and Zach Schumate, a 6-foot-8 forward with the Carolina Wolves both visited Newberry this past weekend. Bryson, out of Hendersonville (NC) West HS already had an offer before visiting and Schumate who is now at Salem (NC) Baptist picked up an offer while on the visit.
The Recruiting Trail 
Winston-Salem (NC) Quality Education Academy reloads every year. Isaac Pitts somehow brings in Division One guards year in and year out. This season he has some guys that have picked up offers after coming to see the Pharaohs work out. Missouri State came in and offered nearly the whole team last week. The Bears offered 2020 guard Derrick Butler, 2021 forward Kingsley Ijemoa, 2020 forward Jermaine Tomlin, 2021 guard Martez Martin, 2022 guard Raymond Adams and 2022 forward Kevin Mars II. 
2020 forward Jaden Seymour of Charlotte (NC) Northside Christian saw his recruitment fall off a little with a knee injury that kept him sidelined this travel season but he recently picked up an offer from Wes Miller and UNC-Greensboro. The 6-foot-8 small forward is still one of the best available in the state when he gets back to being healthy. 
2021 guard Ja'Dun Michael from Burlington (NC) School picked up an offer from Louisville this weekend. He plans on taking an official visit soon. 
Concord (NC) First Assembly guard Ambaka LeGregam who spent this travel season with PSB Elite playing on the UA Rise circuit committed to Presbyterian earlier this week. 
Evtimov Leaving Western Carolina 
The transfer portal is always churning. Freshman Nick Evtimov who spent his high school career at Greensboro Day has left the Western Carolina University program. The 6-foot-8 forward has picked up offers from Colgate and Iona since announcing his transfer in on October 11. 
HoopSeen's Top Available Seniors 
Yesterday I looked at the top players by position in North Carolina that are available, from the point guard, shooting guard, combo guard, small forward, power forward and center position. Tomorrow I will take a closer look at South Carolina's 2020 class and give you the best available by position. HoopSeen Editor-in-Chief Justin Young went through the best available in Georgia last week.