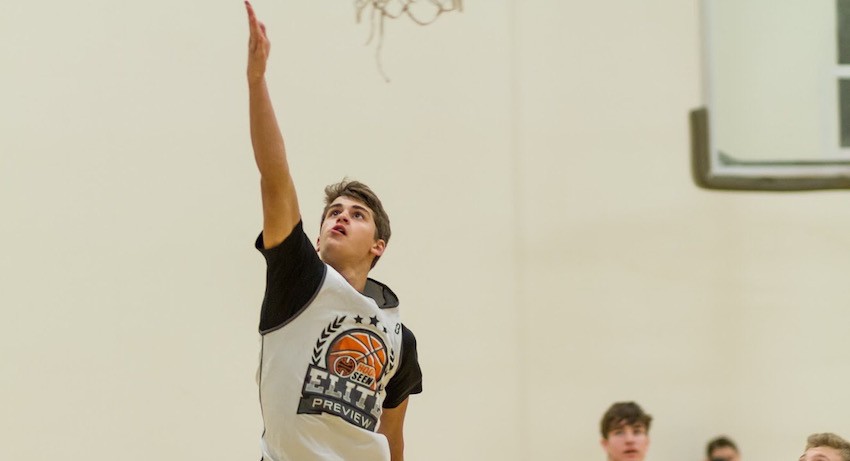 It has been a busy calendar year for 2020 Athens (AL) Lindsay Lane Christian Academy guard Tommy Murr. Last February, the 6-foot guard eclipsed the 4,000-point mark in his high school career en route to leading the country in scoring at 45 points per game. 
With a new school year underway and basketball season quickly approaching, Murr now hopes to break the Alabama High School Athletic Association scoring record of 4,555 points set by Central Park Christian's Jeremy Monceaux. Monceaux is currently the head basketball coach at Clay-Chalkville. 
But before he gets his senior campaign underway, the crafty scorer and playmaker is zeroing in on college visits. As of now, he has three official visits set up for the coming weeks.
"My first visit is to Lipscomb the weekend of September 6th," Murr told HoopSeen.com. "The next weekend I'll be at Troy, and then the weekend of September 20th I will be at Samford."
While he is in no rush to make a decision or cut a list down, Lipscomb, Samford, and Troy are the schools pursuing him the hardest to this point.
"All three schools have made it known I am they're No.1 guy and have invested in me deeply. They have endless opportunities in so many areas. I'm excited to visit them."
Murr also took the time to break down each of the schools that are in hot pursuit of him:
Lipscomb: "I love the relationship I have with Coach [Lennie] Acuff and I love the city of Nashville. Coach Acuff is telling me that he thinks I'm best when I have the ball in my hands and that's where I'd be at Lipscomb. He's told me no one has really compared to Josh Magette (one of the best players Acuff coached at UA-Huntsville) like I have in my demeanor, attitude, playing style, and skill."
Samford: "I love the relationship I have with the entire coaching staff. I love the campus and the environment. Coach [Scott] Padgett and I are really close. He's someone that I think can take my game to the next level because he's been there before and knows what it takes. We had long text conversations after my games this summer and he'd tell me what he saw and what I did well. They continue to express how bad they want me every day. They have made it evident that they want me and my family to be a part of the Bulldog family."
Troy: "Troy sends me two or three letters a day, seven days out of the week. Coach [Scott] Cross and the coaches there believe in me and truly want me. It's a great environment in the Sun Belt with so many opportunities. They have been on me really hard and have shown they want me."
While nothing is set in stone, don't be surprised to see Murr wrap up his recruitment and make a decision fairly quickly barring any new schools making their way into his recruitment.