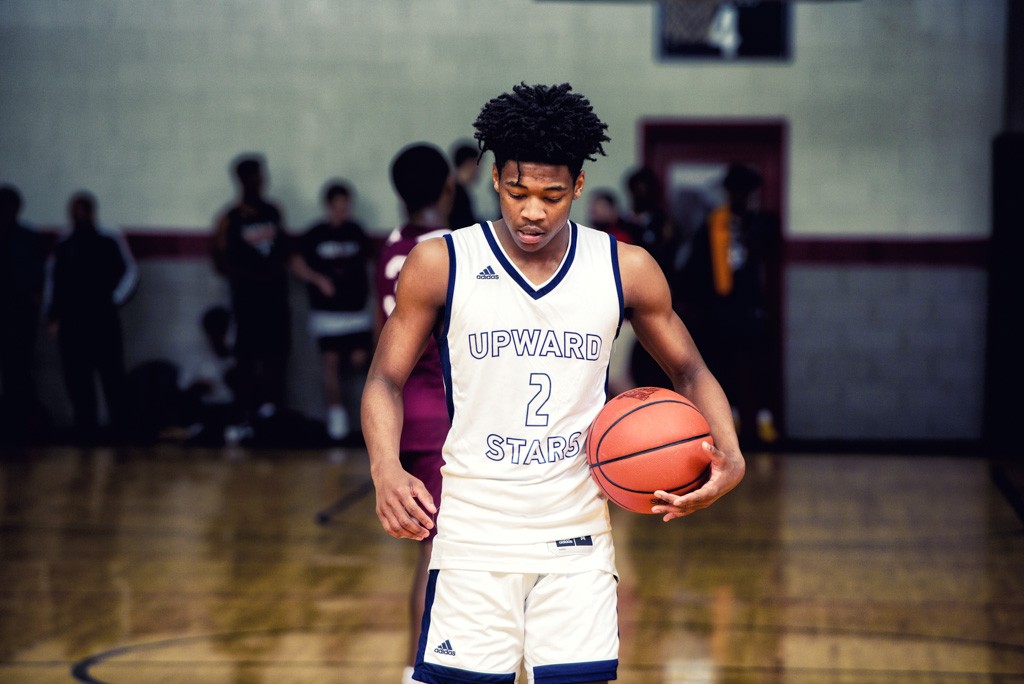 Upward Stars 2020 point guard Myles Tate released his top seven schools yesterday and has scheduled an official visit for this weekend. 
He has narrowed his list to Appalachian State, Butler, South Carolina, Pittsburgh, Ole Miss, College of Charleston and Murray State. 
The Spartanburg, South Carolina native will take one of his official visits this weekend to Butler University, he tells HoopSeen. He has a visit scheduled for Aug. 22 for College of Charleston. A visit to Pitt will happen in September, too. 
Tate shined on HoopSeen's Tip-Off stage back in March and is one of the more sought after lead guards in the country.