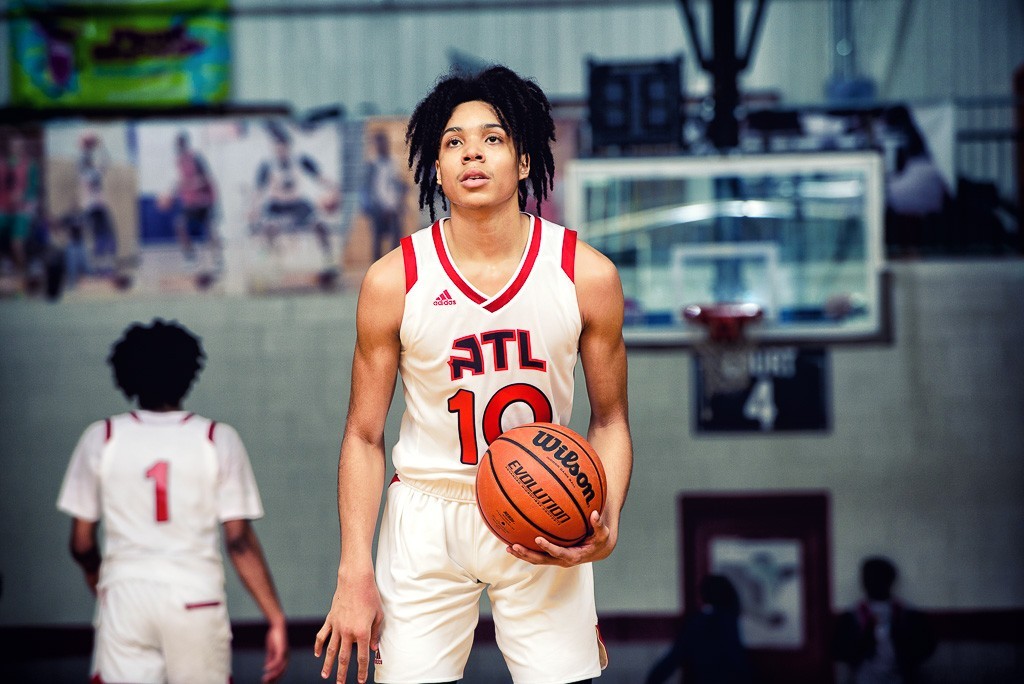 Combo Guard Caleb Murphy made his first notable debut with his new school, the Grayson Rams, and did not disappoint.  He appeared to complement point guard and Atlanta Celtics teammate, Deivon Smith, perfectly with his smooth handle and his ability to attack the basket.
Murphy caught the attention of numerous college coaches in his various team games. Following his morning game on Saturday, Murphy picked up an offer from Arkansas who was in attendance and this was followed by offers from Hofstra, UAB and Georgia Tech not to mention the offers he had prior to the event.
On top of his offers, Murphy has also been in contact with Clemson, Wichita State, UAB, Southern Illinois, Nebraska, and Florida Gulf Coast following the team camp event. I expect this list to continue to grow and am intrigued to see how he and Deivon Smith will play together in their senior campaigns.