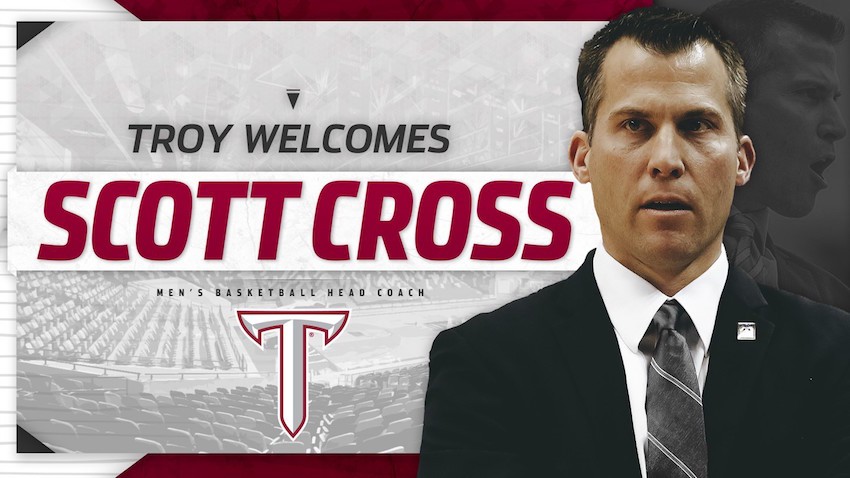 Troy has been one of the many staple programs to attend HoopSeen events in the past, and while they did change coaches with the hiring of Scott Cross, we expect the Trojans to continue to be frequent visitors at our events in the future.
Nothing should change this weekend as the NCAA Live Period gets underway. Expect the Troy staff to be all over Atlanta, especially at the Atlanta Jam. Here's three possible priority recruits for them this weekend.
We start with a familiar face with size. Last year at the Atlanta Jam, the old Troy staff was able to put eyes on 2020 Columbia (SC) Ridgeview big man Ja'Von Benson during a 16U Carolina Wolves game on Friday night. Cross retained assistant coach Mike Worley, and coincidentally, he was the coach that saw Benson last year. With Benson's size and toughness, he's a guy that will be right at home in the Sun Belt. Don't be surprised if the Trojans and many other mid-major coaches are following him closely this weekend.
Sticking with the Atlanta Jam and old habits, Troy also made it a priority in the past to recruit Georgia well. The biggest potential sleeper from south Georgia this spring may be Cam Cherry. The 6-foot-4 guard was one of the best pure scorers at the HoopSeen Tip-Off earlier this month and he is a prime candidate to breakout this weekend. Cherry is expected to be popular among coaches this weekend.
Moving on to the Trojans' home state, the staff is expected to follow several prospects from Alabama this weekend. However, possibly their biggest target won't even be suiting up for an Alabama-based travel team. 2020 Montgomery (AL) Sidney Lanier guard Antwan Burnett has been on the HoopSeen radar for quite some time. He was a standout for the Montgomery Fire for years before moving to the Nike EYBL circuit and suiting up with the Nightrydas from Florida.
While Burnett is expected to draw looks and interest from a variety of schools from the mid-major and high-major level, the junior is one that could really thrive in the Sun Belt and make an early impact on the roster. Burnett, a 6-foot-4 power guard, has the toughness and grit that the top Sun Belt teams thrive on year in and year out. With Montgomery just an hour drive from the Trojan campus, I would make Burnett my top priority if I was Troy.