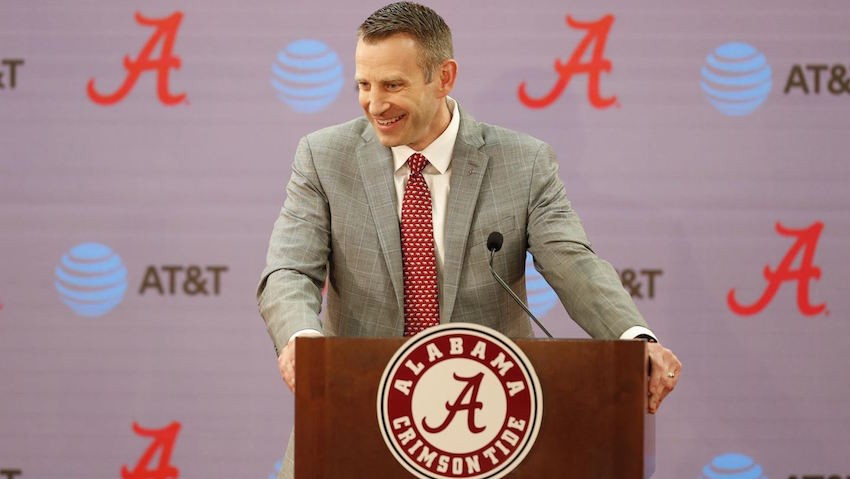 The Alabama-Avery Johnson era ended prematurely in the offseason, as both sides reached an agreement that led to the head coach's resignation earlier this month. Enter Nate Oats, who was able to sustain the level of success at Buffalo the past few years. While he has no previous ties to the South, Oats has already hit the road running at Alabama.
When Johnson was hired at Alabama back in 2015, he stressed the importance of recruiting the home state efficiently and effectively. Oats hasn't necessarily come out and said that he is going to prioritize the state of Alabama, rather saying that he and his staff are going to recruit the players that fit his style of play – no matter where they are from geographically. 
Nevertheless, he is expected to be in the mix with some of Alabama's best prospects, and he already has a few in-state recruiting victories under his belt by retaining potential transfers John Petty and Kira Lewis, Jr. 
With the NCAA Evaluation period tipping off this weekend, we take a look at three players the Crimson Tide will and/or should target as recruiting season gets underway.
2020 guard Jayden Stone is set to transfer to Sunrise Christian Academy in Kansas for his last year of high school ball, but until next fall, the top-75 prospect will still call Sacred Heart (AL) home. To date, he is the highest rated rising senior in the state.
Prior to Oats' arrival, Alabama's contact and interest in Stone had been minimal at best. However, the new coach has wasted no time in throwing his hat into the ring for the four-star recruit. Oats visited Stone at school on Tuesday and extended a scholarship. It will be tough to keep Stone in the South, but it looks like both Alabama and Auburn will do their best to keep him within the state.
When Stone officially makes the move to Sunrise Christian, Montgomery (AL) Sidney Lanier big man Rongie Gordonwill assume the No. 1 overall spot in Alabama's 2020 class. Gordon has already made a splash this spring on the travel circuit, as he was impressive in Chicago for Under Armour's first stop of the UA Association. 
At 6-foot-8 with an improving body and athleticism, Gordon has started his ascent and will be a nationally ranked prospect when the rankings are updated following the spring travel season. The 4 man has shown the ability to play inside and out, and with the way Oats' big men played at Buffalo, he would fit right in with the Crimson Tide. I expect Oats and his staff to follow Gordon closely in Kansas City this weekend.
In recent years, Alabama has been able to sell guards on the Crimson Tide's recent backcourt players. I don't think anything will be different going forward, and a guard that will receive a ton of attention from Oats will be 2020 Loganville (GA) point guard Deivon Smith. 
Alabama will already be losing graduate transfer James 'Beetle' Bolden to graduation next season and they could potentially lose Lewis, Jr. to the NBA Draft. With that being said, Oats will have to be prepared to fill a major void on the depth chart. Smith could potentially slide right in and be the next great point guard prospect to suit up at the Capstone.