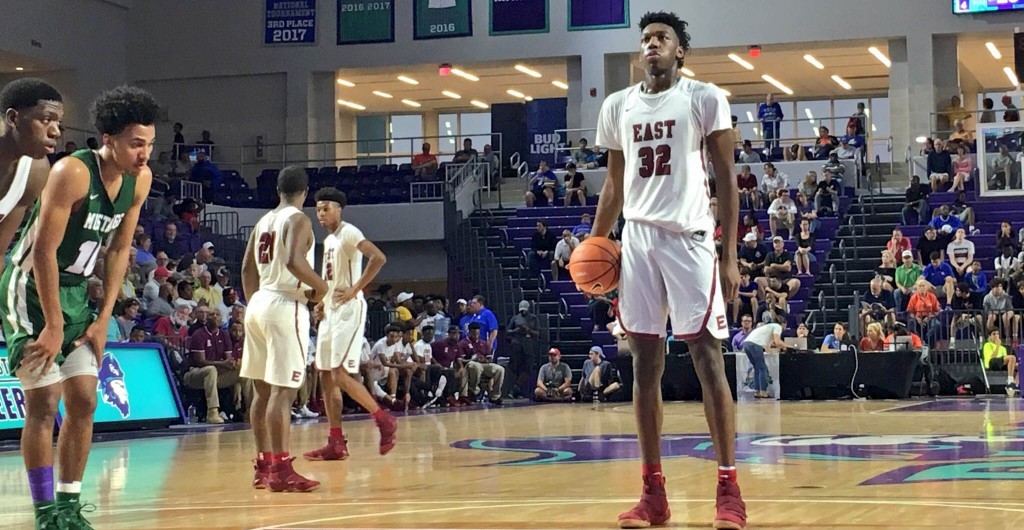 With five classifications and five potential winners, this year's voting for the vaunted Mr. Tennessee Basketball award will be an interesting proposition. We have incumbents who should repeat and some newcomers that should steal some of that thunder. Let's break down each classification and vote on a favorite.
Class AAA 
The Favorite: James Wiseman (Memphis East)
The best player in the state without a doubt. The lone McDonald's All-American from the state and the numerous time defending Class AAA state champions, is that a good enough resume for you. "But they have 7 losses" , yes only once have they lost in state, but they will be the favorite for the state title again
The Challengers: Joe Anderson (Maryville), Antavion Collum (Bartlett), Marvin Hughes (McGavock)
Class AA
The Favorite: K.J. Johnson (Marshall County)
Last year's winner is poised to make it a two-peat. The Lipscomb signee recently surpassed the 2, 000 point plateau and became the school's All-Time leading scorer. If he doesn't win this there should be an investigation. 
The Challengers: Chandler Lawson (Wooddale), Dominque Oggs (Sweetwater), Blake Atwood (Johnson County)
Class A
The Favorite: Julius Dixon (Fayetteville)
This classification is the toughest of the group to have a clear cut winner. Dixon is one of several names that could be the winner. He has led his squad to a top 5 ranking and the Morehead State signee is averaging around the 23 per game mark. 
The Challengers: Dalton Marsh (Red Boiling Springs), Anthony Jones (Humboldt), Carson Cary (Columbia Academy)
DII/Class AA
The Favorite: Marcus Fitzgerald (Brentwood Academy)
Rising junior guard has almost come all the back from a devastating knee injury. This award is up for grabs so designating a favorite is risky at best. 
The Challengers: Kennedy Chandler (Briarcrest Christian), Eric Rivers (McCallie), Beyuan Hendricks (Baylor)
DII/Class A
The Favorite: Keon Johnson (Webb School)
The incumbent is no doubt the odds on favorite to capture the award again. He is the highest ranked player in the state in the Class of 2020 and is poised to have a monster summer. 
The Challengers: Grant Ledford (Grace Christian), Emory Lanier (Knoxville Webb)