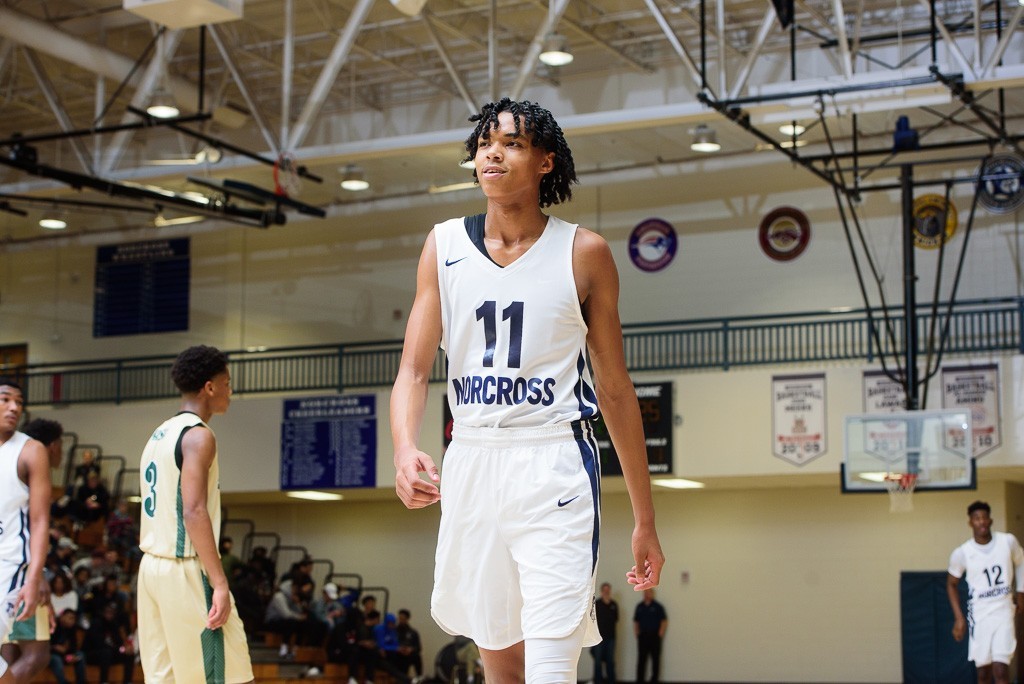 Let's just go ahead and dive right into it. Three players from the state of Georgia should be McDonald's All-Americans from the class of 2020. 
Yes, three. 
Anthony Edwards, Brandon Boston and Walker Kessler are all coming off stellar showings at all-American level camps this month and each player starred amongst their peers on the biggest and brightest of stages. 
All three should be top 20 national prospects - only Kessler currently sits outside of the top 20 in the 247 Sports Composite Rankings. That narrative should change by the end of the summer. 
Edwards was outstanding at the NBPA Top 100 camp, helping his team win the championship and he led the event in scoring at 17.6 points a game. That's his game in a nutshell. The Holy Spirit Prep guard a dynamic scorer with elite skills at all three levels. Moreover, Edwards shined as a defensive stud at the NBPA Top 100 camp, fully engaging in the challenge that was extended to him and his teammates to lock up from end to end. We believe he's one of the five best players nationally in the class of 2020. 
Boston, an ever-improving wing from Norcross, was our MVP from the Nike Elite 100 camp in St. Louis. The 6-foot-6 multi-positional prospect was calm, cool and confident at the camp. He should have been. No one proved they could defend his versatile offensive game. Boston was a weapon as a three-point shooter and found success from any spot he pulled up from on the floor. Long term, Boston may be one of the three best players in the class nationally. His game continues to grow and thrive. 
Kessler was outstanding at our Bob Gibbons Tournament of Champions event and he carried that into the NBPA Top 100 camp. Kessler was one of the five best big men in the event. He's the epitome of modern day five man. Defensively, he's long and blocked a lot of shots. Kessler was one of the best shot-blockers at the camp. Offensively, he stretched his game out to the three point line, knocking down 50% of his attempts (9-18) at the camp. He drew rave reviews from scouts throughout the event.

Georgia's class of 2020 is shaping up to be a very good one, anchored by a trio of players who should garner a lot of praise over the next couple of years. It is hard not to either. They've earned the words. 
McDonald's game? Don't be surprised if that comes to fruition in a couple of years.