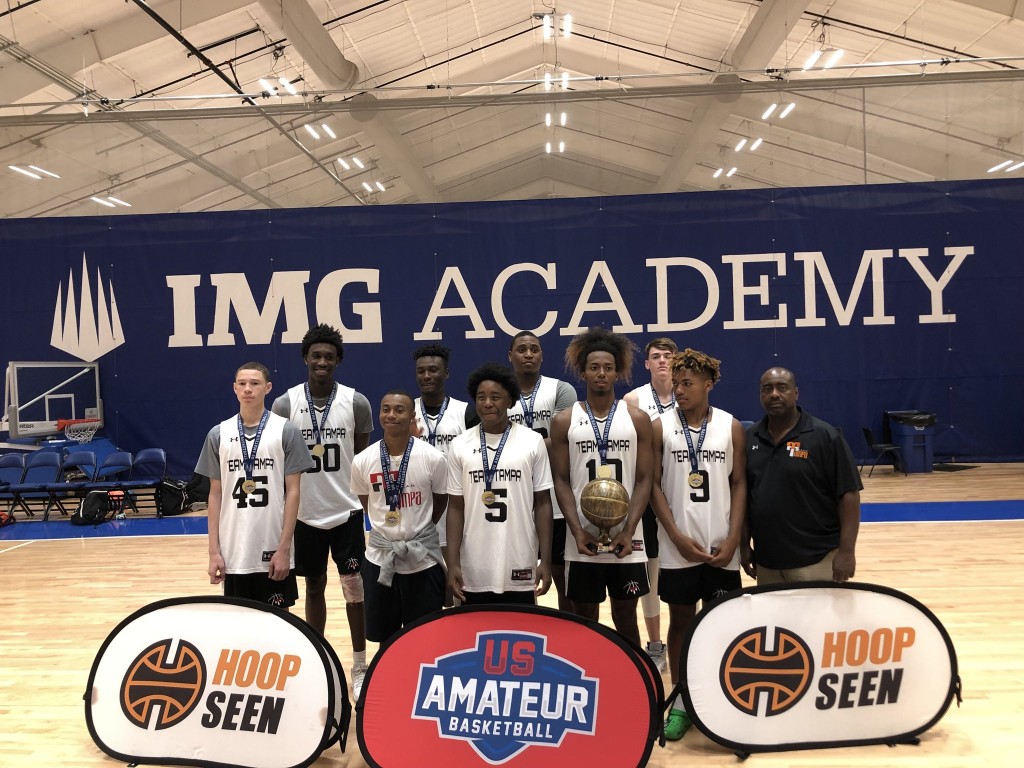 17U: Team Tampa 67 Florida Elite 61
After dropping their first game of the weekend by a single point, Team Tampa put their best foot forward and never looked back. Four players in double figures was just enough to leave IMG with a win for over the previously undefeated Florida Elite team.  
Coming into the game, Kamail Findley was the name most discussed by our staff but it was the showing from his other teammates that helped seal the win. Findley's 10 points was followed by 10 from Norris Taylor, 12 from Deion Gooden, and 11 from Jadyn Strawder. 24 points from Florida Elite's dominant forward Stephen Knowles wasn't enough as Team Tampa would walk away with a 67-61 win. 
16U: N.E. Jax Gamechangers 55 Suns Team Harris 38
A second half spurt from the N.E Jax Gamechangers put the Suns Team Harris way as they won the 16U division championship. The gamechangers were on a tear all weekend, beating several opponents by a double-digit margin. Their defense was stifling as they held the Suns Team Harris to just 38 points total, many of which were earned every bit of the way. Korin Bradley was named as the 16U division MVP and for good reason. Several box scores over the weekend were peppered with his scoring spurts. 13 points from him along with another 10 from Logan West earned the N.E Jax Gamechangers gold at our Florida Jam.