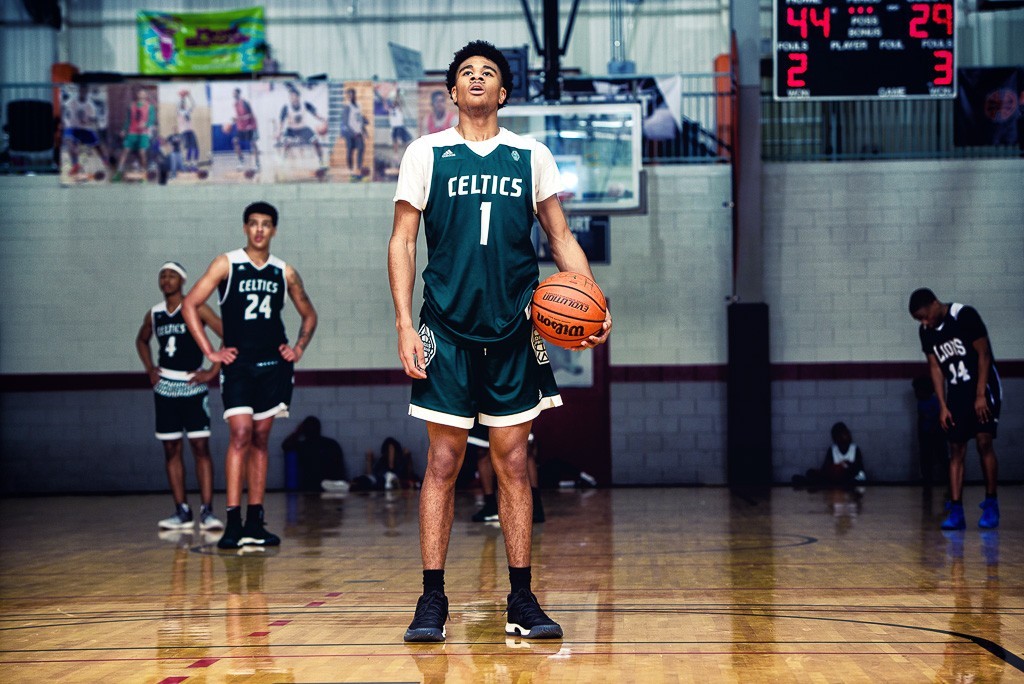 Brenden Tucker is highly regarded in the southeast as one of the most explosive players at his position. An explosive first step has kept his name on the tongue of several mid to high major schools, many of whom took interest before the start of this past April live period. Coming off a great high school season the Dacula(GA) guard is currently averaging 15 ppg on the Adidas Gauntlet for the D. Favors Celtics. Many teams have already extended offers while others have maintained constant contact.
"A lot of the coaches tell me they like that I can get to the rim with my quick first step. Nobody should be able to guard me one on one. Coaches tell me they want me to be more consistent with my jump shot and work on my defense because I could be a lockdown defender.
The 2019 guard has several suitors including Ole Miss, Xavier, Clemson, UGA, FGCU, College of Charleston, Kennesaw State, MTSU and UAB with several more high major schools keeping tabs going into July. Some of the more notable names include Virginia Tech, Kansas State as they are making a consistent push to stay involved with Tucker. 
"Xavier, Clemson, Kansas St, College of Charleston, Ole Miss, and Virginia Tech are recruiting me the hardest. Mainly because they've been reaching out to me, so they feel like family. The coaching staffs tell me I have a chance to make an impact. Xavier standouts out because coach Hayes has been knowing me since 8th grade."
A commitment to a program before a start of his high school season is ideal, but for now Tucker and his mom Monica Tucker are focusing on gathering information and playing well in July. 
"My mom is constantly telling me positive things as well as the difference between right or wrong. Shes always straight up with what I need to work on, as well as what I need to do to make it to the next level. I'm really interested in engineering, architecture, and communications so I'm looking into what majors schools offer.  It's about a good fit and a good education"
Louisville, Daytona, Southern California, South Carolina, Texas Tech, Texas A&M, Arkansas Little Rock, Wake Forest, Rice, Georgia Tech, Loyola, Maryland, UCONN are on the long list of schools that have shown interest after the April sessions and have made plans to follow up going forward. 
 "I just want him to get through this travel season and then focus on whos been involved with him" Monica Tucker stated. We got a lot of good feedback from coaches so far. I'm ready for him to go and beast in July."