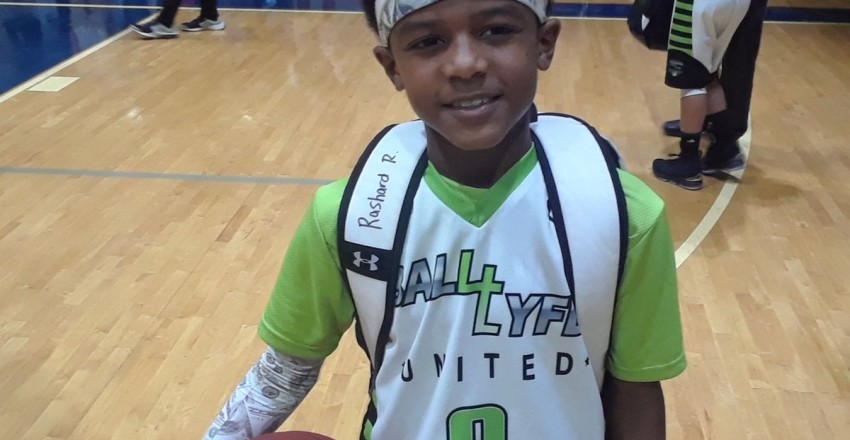 2022 Skills Center Elite
I heard the name Emanuel Sharp before the game and by result alone, he didn't disappoint. 21 points and a championship win under his belt made him one of the most impressive players in attendance. This SCE team had size, and skill that made them a difficult matchup for many in their bracket. 
2023 Nike Team Florida
Fatoma Paulk, 2023 wing was all over the place during the gold bracket championship game. In a dominant 25 point performance, the NTF standout routinely caused problems on the glass and with his aggressiveness on the offensive end. Nike Team Florida executed well in the half court and came up with enough stops early to cruise to a championship win. 
2025 Treasure Coast Titans
Anytime a coach wins a championship its a good day but when your sons are the leading scorers it puts the cherry on top. Christian and Christopher Maxon had a combined 40 points in the teams win. Treasure coast played with alot of effort and routinely made the right play on the offensive end. Chri
2026 Ball4Lyfe
The chant of "B4L" can probably still be heard all around florida as the 2026 Ball4Lyfe team stormed the court after their championship game. Rashard Reinhardt stole the show scoring 20 points, many of which came late in the game to seal up the win. This Ball4Lyfe program some young talent that played with a ton of energy and effort
Beach City Basketball 2028
One of the more excited teams to cover was Beach City Basketball, as everyone from the coach, players, parents and fans were into the action. Led by high scoring guard Ezra Gelin, BCB took away the championship trophy in the gold bracket game.