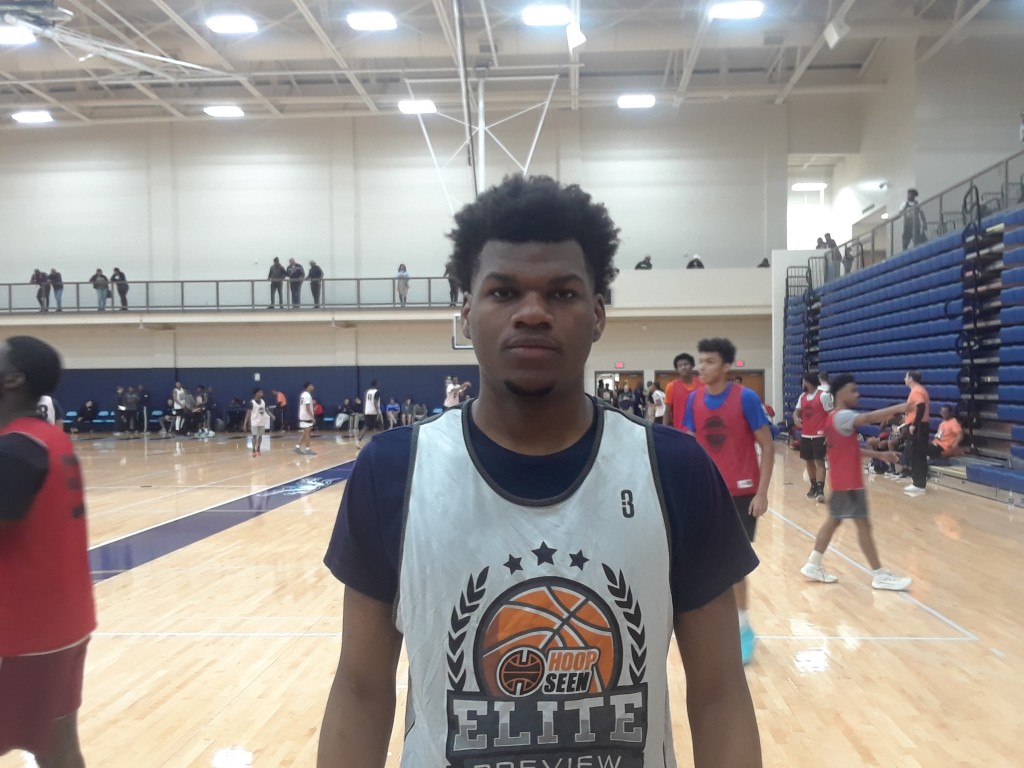 Lorenzo Barberi, Greenforest Christian Academy
Barberi played several roles for his team as both a shot creator and a scorer. His scoring ability came from 2 different levels as he consistently found himself in the paint and behind the arc. Lorenzo played well off of ball screens and was able to make good reads to set up his teammates. 
Nakita Brown, Fullington Academy
Despite his size, Nakita Brown made his presence felt anytime he wanted to get to the rim. A Bowling ball type of guard, at 5'10 Nakita was able to penetrate traffic by making defenders bounce off of him. Transition is where he excelled, causing problems with his ability to get down the court on the break.  
Fionne Brown, Marietta
Fionne was one of our more consistent forwards at the showcase, finding a way to get things done around the rim. Always one to pass the eye test, Fionne uses every inch of his 6'5 frame to snatch rebounds away from bigger players. His ability to have a presence in the paint does not go unnoticed. 
Jahlen Jack, Centennial High
A slasher in every sense is Greenforest guard Jahlen Jack. His length and athleticism allow him to be a player that a coach could use in situations that need a defensive presence.  
Chris King, Rockdale County High School
The 6'2 Rockdale guard brought alot of useful tools to the table during the senior showcase. His athleticism allowed him to be a good on ball defender. Several of his points were in transition after he turned a few forced turnovers into baskets. 
Jacolbey Owens, Warner Robins
Jacolbey was named our Co-MVP at our senior showcase as he excelled with the ball in his hands. The combo guard got down hill at will and showed his ability to finish both at or above the rim. The variety of ways in which he scored didnt go unnoticed as alot of the coaches in attendance raved about his improvements over the year. 
Kevin Paige, Miller Grove
One of the best shot blockers in camp, Kevin Paige sealed off the paint for Team 1 in several of his games. His coach described him as a "tough and rugged" player that finds a way to compete on both ends. Kevin did an excellent job at finishing and grabbing rebounds out of his area. 
Brice Paster, Peach county HIgh
One thing that jumps out about Paster is his great feel for the action on the floor. Time and time again he made a play that showed off his high level IQ of the game. When he wasn't setting up his teammates, he was lighting it up from deep by hitting several 3s throughout the action. His ability to play both on and off the ball allows him to be effective as a playmaker and a scorer. 
Kiya Randolph, Campbell
Kiyas ability to get to the rim at a high level is what made him standout at camp. At 6'4, he has enough athleticism to thrive at the rim, even when he's contested by bigs. Kiyas scoring ability that he's carried with him all season was spread out throughout some very impressive games. He has tools to be a productive combo forward at the next level. 
Malik Shields, Thomson High
Its rare for a players defense to shine through at a showcase but that is one skill that Malik brought to the table. The Thomson high guard caused problems with his pressure, disrupting ball handlers from getting to their spots.