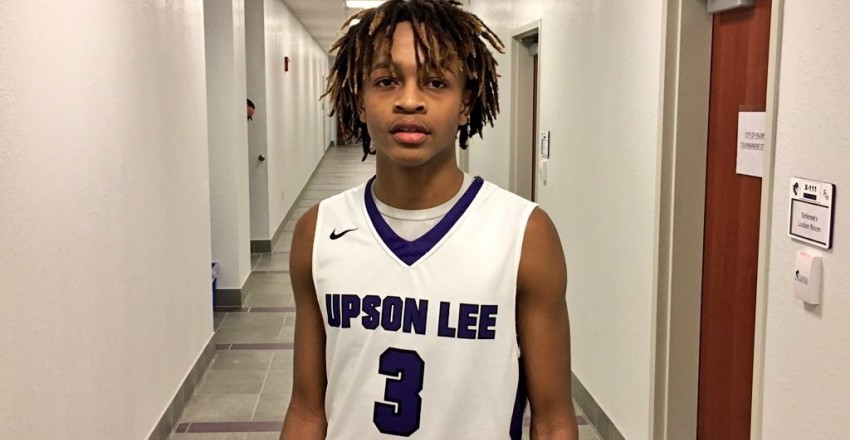 St. Pius X (28-3) vs Upson Lee (30-0)
Class AAAA State Championship
McCamish Pavilion at Georgia Tech, 4 p.m. 
Welcome to the most anticipated rematch of the year in Georgia high school basketball. 
These two last saw each other in the same setting last year with Upson Lee beating St. Pius X 53-48 for the state championship. All signs pointed towards a rematch in AAAA this season and we, the hoops hungry state of Georgia, get what we want in this one. 
So, here we are. 
Upson Lee hasn't looked back since last year's game, going a perfect 30-0 on the season and carry a 62-game win streak into the title game. 
Upson Lee was pushed against the wall when they faced off against Sandy Creek at Fort Valley State last week but found a way to claim the 52-51 win in the semifiinals. On the year, they have beaten 6A state champs Warner Robins in the championship game of the Lake City Classic. They beat St. Francis, runner's up in the Class A Private division. Outside of that, Upson Lee has walked through the competition in the Peach State. 
Why? Well, when you have Tye Fagan on the roster, everything is easier. Fagan is one of the best to ever come out of Middle Georgia and the heart and soul of this team. 
He has help down low in junior big man Travon Walker, one of the best football players in the country, and junior point guard Zyrice Scott. Both players on their own can cause serious problems. 
St. Pius X, on the flip side, comes into the championship game clicking on all cylinders. Aaron Parr, one of the best coaches in the state of Georgia, has his team playing at a high level.
Senior guard Everett Lane has been brilliant all season but especially in the post-season. He's a big-time shot maker and one of the most competitive players in the state. 
Junior point guard Matt Gonzalo is a dazzling playmaker and has steadily anchored this team throughout the season. 
Senior big man Kennedy Willis and senior guard Trey Stephens have played big roles all year and none bigger than what the Lions need from them tonight. 
Buckle up, McCamish will be rocking for this one. Pop that popcorn and enjoy the show! 
Who wins the AAAA state championship on Saturday?

— HoopSeen Georgia (@HoopSeenGA) March 9, 2018