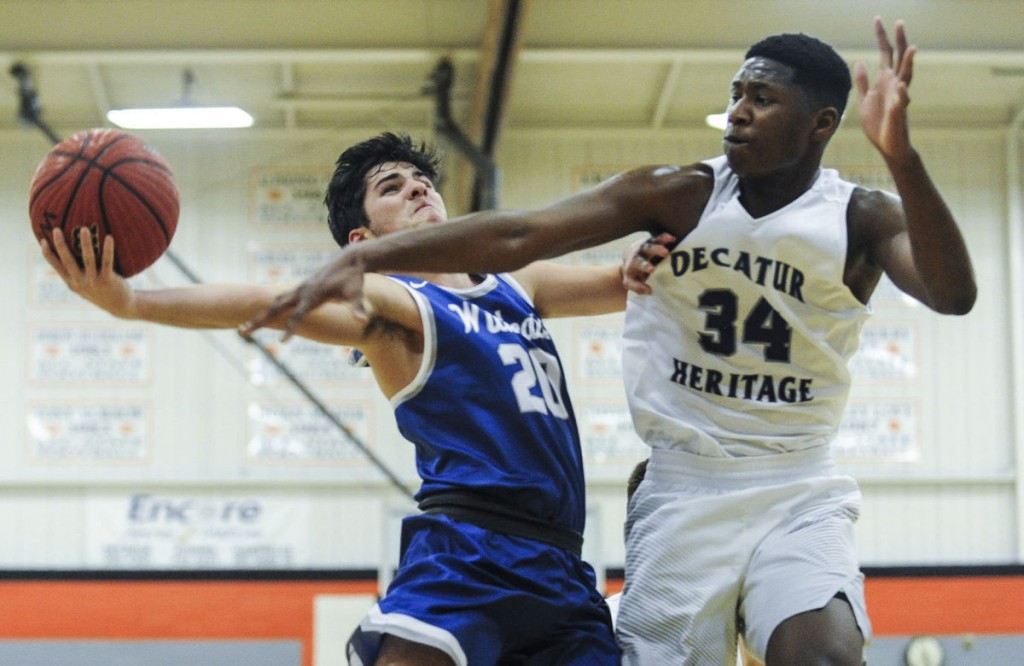 DECATUR, AL - Decatur Heritage hosted the Class 1A-Area 15 championship last night, and boy was it worth the price of admission. The Eagles, ranked No. 2 in 1A, welcomed Lindsay Lane High School and super-scorer Tommy Murr. 
Here's four things I liked from Decatur Heritage's victory...
I like the way Decatur Heritage plays on a game-to-game basis. I've seen them play a handful of games this season and the Eagles are one of the most skilled, fundamental squads I've seen all year. There's a reason they are knocking on the door as a state championship contender - they are well coached, play as a team, and can hit big shots from all over the floor. 
I love Tommy Murr's game. The 6-foot point guard from Lindsay Lane is one of the top scorers in the country, averaging 40 points per contest. Murr has endless range and made tough shots all night with multiple defenders draped all over him. The sophomore has developed a reputation as a scorer and rightfully so, but he has more to his arsenal than just shooting and scoring. Murr has an uncanny feel for the game to go along with his elite vision and passing skills. His skill-set translates to the next level and mid-major programs will track him very closely in the coming years. And oh yeah -- Murr had a game-high 43 points last night in the loss.
I like the upside and potential that comes with Noah Boler. The junior currently stands 6-foot-8 and has all the makings of a promising face-up 4 man. Boler (pictured above) has a soft touch and can step out and hit shots from the perimeter, making him an intriguing prospect for many college programs. Boler had a quiet 29 points in the victory.  When it's all said and done, he could grow a couple of more inches and e an even bigger threat. With that being said, Boler will be a must-watch for many programs this spring as he suits up with EAB out of Nashville, Tennessee. Lipscomb, North Alabama, and Samford are among the schools showing interest to this point.
I loved the atmosphere last night for the area championship game. Despite being two small 1A schools, Decatur Heritage and Lindsay Lane fans packed the gym. Both sides were into the game from start to finish and were led by energetic student sections. It was one of the most exciting atmospheres I've been a part of this season. 
Photo courtesy of the Decatur Daily