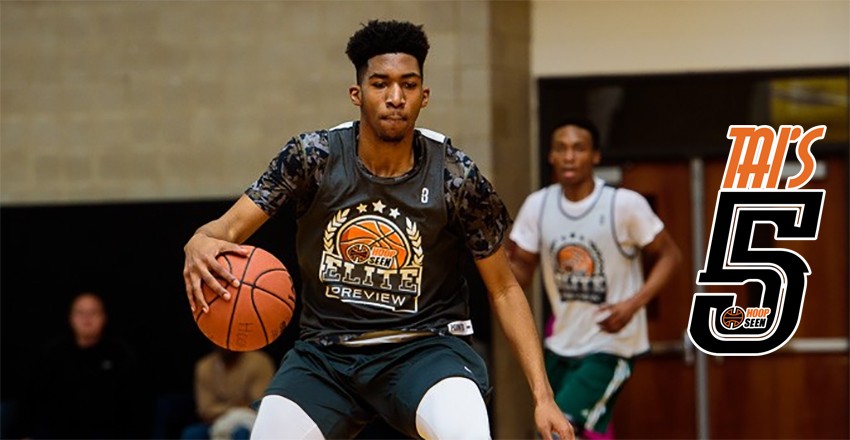 Canisius got a steal in Mervin James
I went into last nights game having already crown Mervin James as the mid-range ace for Pebblebrook. While he kept that tag by hit several 15 ft jumpers, it was him stretching out to the 3 that most impressed me. Mervin also continued to make an impact on the glass, unlike some players whos 3 point shooting can take constantly take them away from the paint.
More should take notice
Remaining as one the states best-unsigned seniors is sharpshooting guard Dwight "DJ' Murray. His recruitment has picked up steam during the season and rightfully so because he is a danger to defenses on the court. Last night was the first time I saw him not light it up from deep but instead, he focused his attention on setting up great looks for his teammates. He's a dynamic scorer, showing time and time again the ability to stretch the defense and break players down off the bounce.   
Doing the dirty work
Josh Graham plays like a man possessed when it comes to bringing effort and energy to his Pebblebrook team. He's great at positioning himself for an attempt at a rebound and at the very least keeping it alive for another teammate to reap the reward. He understands his game and does a lot of things that equate to his teams 21-2 record. 
Better with every outing
Grant Howard(pictured above) has improved in all aspects of his game this season and it's not hard to tell. His work ethic is telling just by watching him warm-up before the game. He was poised to have a good night just from the number of 25 foot 3s he hit before the games jump ball. Not only is Grant a good shooter in a variety of ways but he's capable of breaking guys down off the bounce as well. He has a college level skill set and guards his position well enough to be serviceable. His game is college ready and should be a solid addition once the right fit comes along.  
Making the "one more" 
If there's one thing that stands out about Pebblebrook it's their ability to stretch the floor, often times having 4 people on the court that can pull defenders out behind the arc. The amount of "one more" passes they made on the court led them to go from a decent look to a wide open shot for a teammate. Making the extra pass was a common occurrence for the Pebblebrook group that plays a fun and open style of basketball.