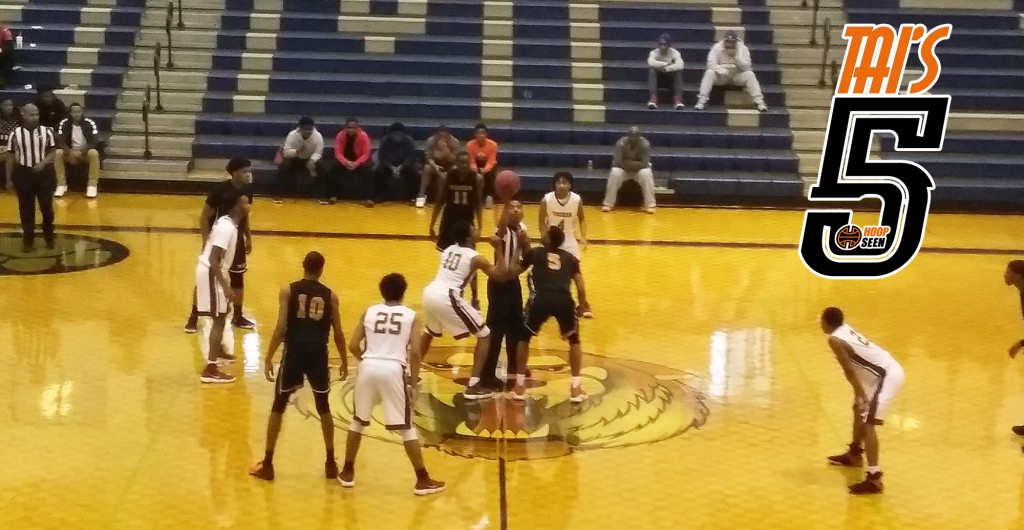 Jevon Tatum is one to watch
Players like Jevon Tatum make me want to rush ahead to the 2019 season just to see how he progresses over the summer. It's not until multiple evaluations that you try to sum up your thoughts about a player but I saw enough in his 30+ point output to name him a bonafide scorer. He's crafty, has a good burst, and is great at maneuvering through tight spaces. If you haven't seen him yet then swing around to Mundys Mill for their next region matchup.
The future is bright
Coming off the bench to provide great minutes for Mundy's Mill was sophomore guard Jalen Thrash. He was fearless in the moment, helping his team bounce back from multiple deficits in their 3 overtimes. His aggressiveness allowed him to get multiple looks at the rim and penetrate and kick to open teammates. He will look to fill the void left by senior guard Devin Crawford 
Two with promise
The activity level of both Jordan Black and Rayquan Brown caused a lot of problems on both ends of the court. The two of them combined is enough to make the opposing coach preach boxing out because they are always in position to challenge for a rebound. Their development is essential this offseason because they are talented enough to find a home at the next level. With some added strength and fine-tuning of their skills, they could both have some suitors this time next year. 
Left it all on the line
One of the best jumpers in the gym belonged to Mundys Mill senior John Coats. He made multiple 3s with a rotation on that let you see every lace on the ball. The effort he played with defensively was tremendous and he made several plays to give his team a chance to get a win. 
My first region game expjalenerience in Georgia went to triple overtime...That perfectly sums up the high-quality basketball I've seen all year while previewing what I expect to see during the upcoming years. The basketball here is second to none.