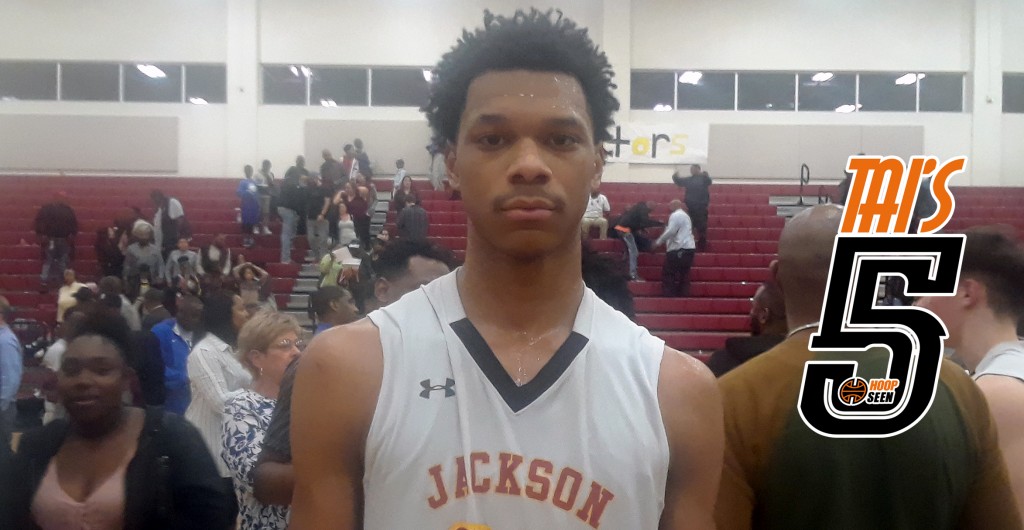 Marquavis Carter(6-1 Sr. Maynard Jackson)
The kitchen sink was thrown at the senior guard defensively, and he handled it well the majority of the time. He faced several double teams throughout the second half and he paced his team well by picking the right way to handle it. Marquavis is shifty, gets downhill, but most importantly his leads his team in big moments.  
Keondre Kennedy(6-5 Sr. Columbia)
Several of Columbia's actions involved the sharpshooting ability of senior guard Keondre Kennedy. His length allows many of his shots to go uncontested and with just a sliver of space he can make a defense pay. One of the more consistent long-distance threats for Columbia also made an impact off of the bounce by getting in the paint to show off his high arching floater.
Damari Johnson(5-8 Sr. Maynard Jackson)
Damaris Ability to break down defenders in this game was second to none. He's elusive with the ball in his hands, making good decisions while playing at a high pace. In two games of watching him he's been one of the most exciting players on the floor, often times making plays that get a rise out of the crowd. His style of play isn't flashy without good reason, as he uses his handle to weave in and out of traffic to make plays happen for himself and others. 
Lorenzo Mcghee(6-5 Sr. Columbia)
One of the most productive players showed a lot of fight in this one, showing the ability to snatch down several highly contested rebounds. Lorenzo played great defensively, making his matchup work for everything that he got. The senior guard played with a workers mentality and left it all on the court for his last game as an eagle. 
 Terrance Boykin(6-7 Sr. Maynard Jackson)
For whatever reason, Terrence Boykin(pictured above) is a name that has slipped past several college coaches. Finding a 6'7 guard, wing, forward with skills to match is a commodity that should be prioritized. With the way the game is being played today, I would expect Boykin to have an impact for a Division 1 program.