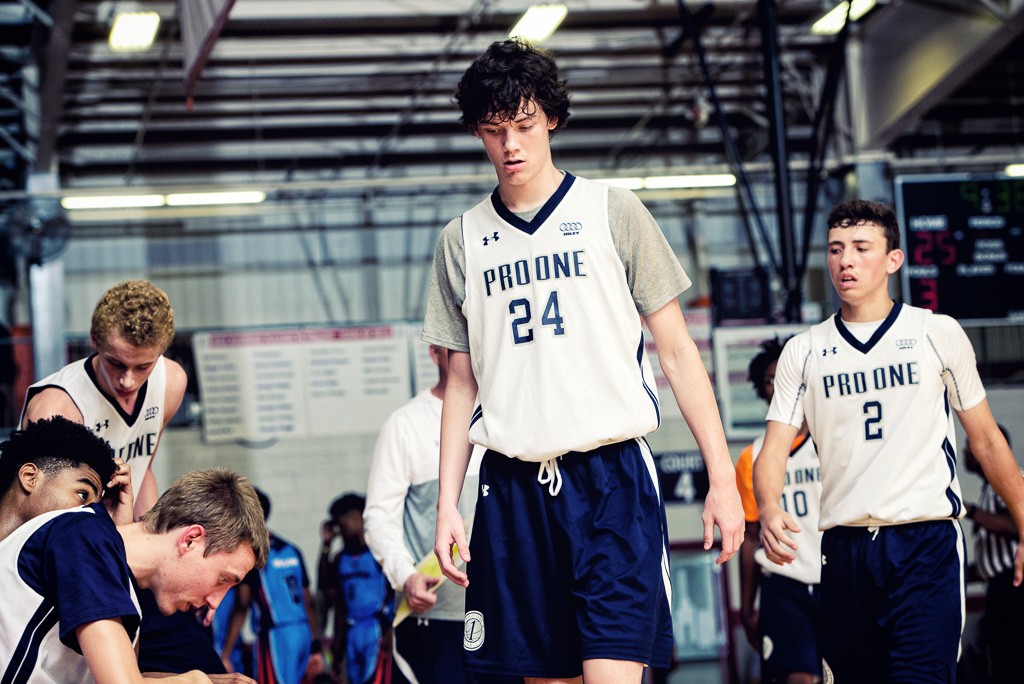 The early signing period concluded on Wednesday and several prospects from Alabama's 2018 class signed with their future college or university. We dive into some of the biggest burning questions from the November signing period.
Which college has the best Alabama-flavored recruiting class in 2018?
Lennie Acuff has built Alabama-Huntsville into a perennial Division II power nationally, and one of the main reasons for the Chargers' success has been because of in-state prospects. Nothing is different this year, as UAH signed four prospects from the state over the course of the week. The Chargers struck early and landed Dalton Dodd and Chase Fiddler before Division-I programs could pull the trigger, and they also added system guys in Calvin Walker and Dillon Harding (pictured above). That's four top 35 prospects for Acuff & company. Don't expect UAH to stop winning anytime soon. 
Which signing will have the biggest impact long term in college?
Based on long-term upside, Troy-bound Xavier Williams is the easy choice here. Williams, a 6-foot-8 big man, is still scratching the surface of just how good he could be. The Parker High School product has an outstanding skill-set and can stretch the floor with his shooting ability, but the only glaring weakness he has shown over the past few years has been his lack of strength. That won't last long at a college program like Troy, where Phil Cunningham and his staff will be able to put some weight and strength on Williams' thin frame. With twenty pounds of muscle, Williams is a completely different player and has All-Sun Belt type potential. The Trojans were definitely thinking about the future with this one.
Which signing will help right away?
Going back to the Division II ranks, Wingate did a tremendous job of raiding Alabama and escaping the state with multiple prospects. The staff was able to steal Holt's Josh Strozier, the No. 7 overall prospect, just weeks prior to signing day. The Bulldogs also signed one of the most productive players in the state with Hueytown forward Jermaine Marshall. Together, Strozier and Marshall give Wingate a couple of tough, versatile, dynamic forwards that should come right in and compete for playing time immediately. The Bulldogs also have a pledge from Paul Bryant's Dylan Robertson, who helped guide Paul Bryant to a 6A state title last season. Robertson's defense and upside should play a major factor at the D2 level.
Which signings do you like the most from this class?
Throughout the spring and summer, several college coaches asked me about Ashford's Ladarius Knight, who had a big year on the travel circuit. Many thought he was destined to end up at Troy, but Campbell swooped in and stole him. Why is it a big pickup for Campbell? It isn't very often that 6-foot-5 wings with the ability to shoot it fall to the Big South. Knight has a chance to be really good in that league.
Clemson was able to slide under the radar and land a commitment from Hoover big man Trey Jemison right before the signing period began. The two should make a quality match, as Jemison is a high-academic player with a high-major build and frame. Finding quality size is always difficult, but Brad Brownell and the Tigers were able to land a serviceable player with Jemison.
Samford got a big win with Logan Dye, a skilled big man from Haleyville High School. He should settle right in and receive the torch from current Bulldogs' center Wyatt Walker, who has developed into one of the best big men in the Southern Conference. Dye is a polished low-post scorer, but he can also stretch the floor with his shooting. He should
A commitment/signing that hasn't received as near as much publicity as it should is North Alabama signing Mountain Brook guard Sean Elmore. Elmore is the biggest winner in the 2018 class – and it isn't even close. Throughout his high school career, Elmore has been the catalyst for Mountain Brook's intense style of play, showing a fearless attitude and putting his body on the line each time out. Why is his important so important to UNA? The Lions will transition to Division I next season, and they need hard-nosed dudes like Elmore. Elmore isn't going to back down when the Lions take on high-major teams or Atlantic-Sun squads. He's a role guy that head coach Bobby Champagne will be able to build around as the Lions make their transition.