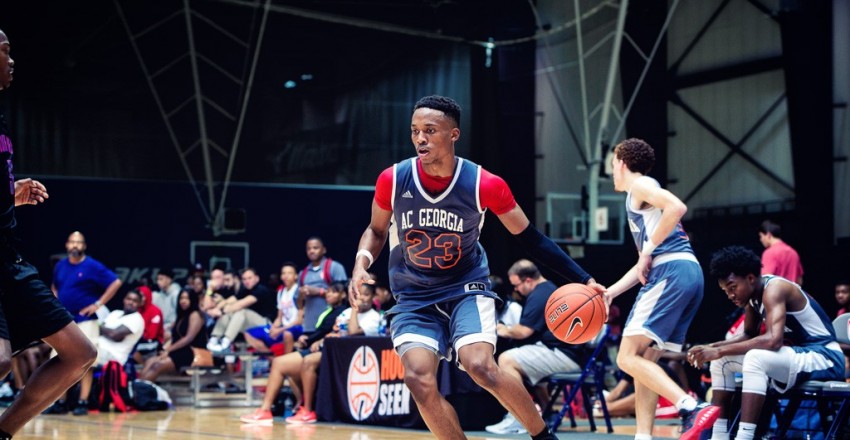 Wednesday is the first day of the early signing period for the class of 2018 and there are a number of players in the Peach State that will sign with their future college or university. We dive into some of the burning questions during the early signing period. 
Which college has the best Georgia-flavored recruiting class in 2018? Look no further than Middle Tennessee State. The Blue Raiders added winners in Upson Lee SG Tye Fagan and Gainesville F KJ Buffen. Both players are counted inside our top 11 players in Georgia's 2018 class. Both should be important four-year players for Kermit Davis and staff. Middle Tennessee State has won at least 24 games four of the last five years and made it to the second round of the NCAA Tournament for the last two seasons. They have that kind of success by signing and developing players like Fagan and Buffen. On the opening day of the early signing period, MTSU added a third player - Carlos Curry of Albany - to the class. He's one of the more intriguing players in Georgia's 2018 class. 
Which signing will have the biggest impact long term in college? Easy. Georgia State's inking of Warner Robins guard Nelson Phillips. He's a top five player in the class of 2018 in Georgia and was looked at by a number of high-major schools. The middle Georgia player could have a similar impact that D'Marcus Simonds has made for the Panthers - and that's an immediate one. Of all of the players that have made an early decision, Phillips could make the biggest impact during his college career? 
Which signing will help right away? Lander Nolley of Langston Hughes is one of the best scorers in the class of 2018 at a national level. Scorers translate well to the next level. Nolley has the size, the ability and the green light to go out and do what he does well. Virginia Tech averaged nearly 80 points a game last season and was a top 50 offense nationally. Nolley could be a player that NBA teams look at closely because of his ability to score from all three levels.
Which signings do you like the most from this class? Several stand out in this group. There are a number of players that can step in and play big minutes right away. Buford's Alex Jones (Lipscomb), Eagle's Landing's Brandon Thomas (Mercer), Meadowcreek's Amari Kelly (Duquesne), Travis Anderson (Charleston Southern) and others should be able to fight for starter's minutes from the outset. 
Are there any anecdotes with this class that jump out to you on the first day of the early signing period? The number of non Division I commitments/signees is intriguing to me. Ten of the 35 players that have made a college decision are going to a non Division I school. The Peach Belt, one Division II's best conferences, will sign four of those players and DII powerhouse Lincoln Memorial will sign two players. Twenty eight percent of the early decision makers going non D1 is very high for this time of year.