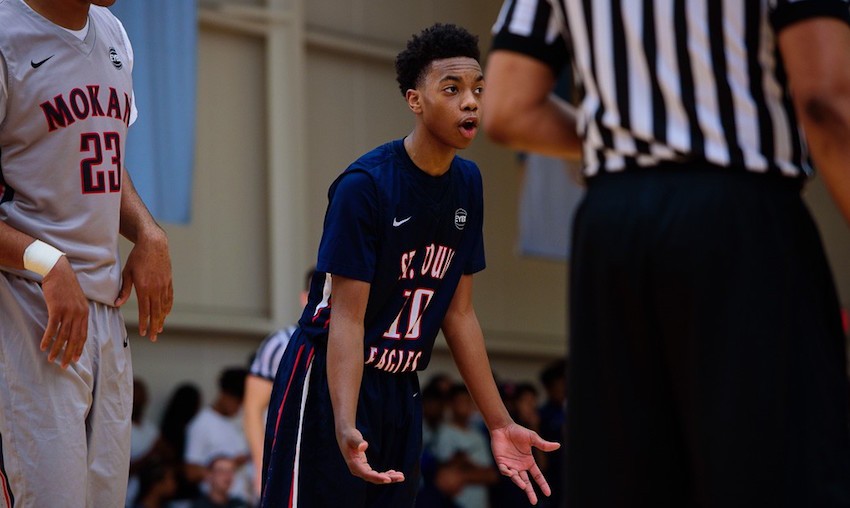 The Vanderbilt football team is set for a big weekend on the gridiron, as the Commodores play host to Nick Saban and Alabama. However, Bryce Drew and the basketball program also have a big weekend on their hands.
2018 Nashville (TN) Brentwood Academy point guard Darius Garland doesn't have to go very far from his home for his official visit to Vanderbilt. He's a priority prospect for the Commodores and this week's visitor of the weekend.
Since taking over in Nashville, Drew and his staff have made Garland, the hometown wonder boy, their top priority. Up until now, things have paid off, as many see Vanderbilt as the leaders in the five-star guard's recruitment. 
Nevertheless, the importance of this weekend cannot be understated. Duke, Indiana, Kansas, Kentucky, and UCLA are also in the hunt for Garland. Vanderbilt gets the first visit and chance to 'wow' him before their blue-blood counterparts get the opportunity. 
Garland also has tentative plans to visit Kentucky (Oct. 13-15), Indiana (Oct. 20-22), and Duke (Oct. 27-29). UCLA is also in the process of setting up an official visit. It's obvious - there's some quality competition for the Commodores.
Garland isn't the only important visitor that will be on campus this weekend, let alone the only five-star prospect. The Commodores will also host 2018 wing Romeo Langford and James Wiseman, one of the top prospects in the 2019 class.
Nashville is the place to be this weekend, and Bryce Drew and his staff are hoping it pays off in the long run for the basketball program.