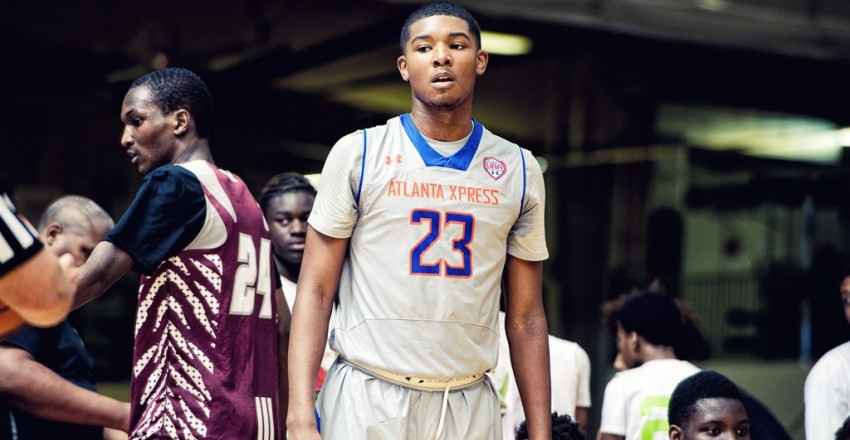 With the July NCAA Live Period upon us, we wanted to take a sneak peek at Georgia's 2018 class and identify some July risers. Here are a few guys to keep tabs on moving forward. 
Tyson Jackson, AOT: The big man has quietly been climbing up the interest depth charts for colleges at the mid-major level and above this year. The July Live Period is the perfect stage for the Atlanta forward to justify his recruiting surge. Jackson is probably a no-brainer high-major guy and en route to consistent activity by the schools at that level. Don't be surprised to see Georgia and a host of other SEC schools spend time watching him during the first week of the Live Period. Jackson is trending upward.
Brandon Younger, Game Elite: The long 6-foot-7 do-everything prospect had a strong showing during the dead period at the Bob Gibbons Tournament of Champions. With so much roster and coaching turnaround at Wheeler High School, Younger could be primed for a new, and bigger, role with the Georgia powerhouse. His role with Game Elite will be important for his own recruitment, the success of his team and his role moving forward into his senior season. Keep an eye on him. He could have a game that triggers a couple of high-majors to turn up the action.

Someone from the Middle Georgia Raptors: The Best of the South has always been the stage for the MGR program and this year should be no different. Khalyn Weekley and Jaquavius Smith are two candidates to be the guys to take off. Both players stood out in the spring at our events. Weekley impressed us enough to place him into our initial spring rankings. We'd like to see him again to put him back in the list. Smith is an active and aggressive wing with great length and size. Keep an eye on him now and into the high school season. He could see a boom in his recruitment.