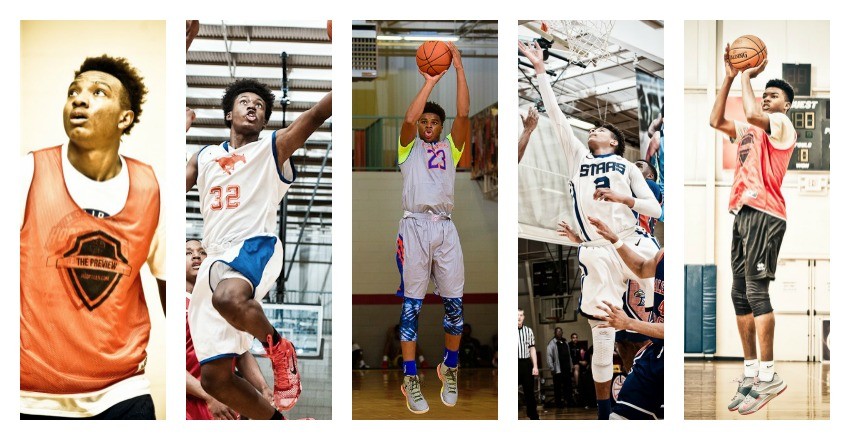 The class of 2017 is a month away from turning the tassel and starting a new journey of their respective basketball careers. With that, our final rankings for Georgia's 2017 class are now complete. 
TRIPLE HEADED MCDONALD'S MONSTER
It was a historic year in the Peach State. There were three McDonald's All-Americans from Georgia's 2017 class - our No. 1, 2 and 3 ranked players in the state. 
1. Wendell Carter, Pace Academy, Duke
2. Collin Sexton, Pebblebrook, Alabama
3. MJ Walker, Jonesboro, Undecided 
The state hasn't produced three McDonald's All-Americans since 1991. 
MR. GEORGIA BASKETBALL, AND MR. STAYING HOME
Interestingly enough, the title of Mr. Georgia Basketball didn't go to any of the All-Americans. That distinction goes to our No. 4 ranked player in the state - Auburn-bound forward Chuma Okeke of Westlake High School. 
Rounding out the top 5 is Rayshaun Hammonds, the only player inside the top 25 to stay in-state and play for a home school. See below for more on this interesting note. 
INSIDE THE NUMBERS
There are nine players in the final top 40 from a Cobb County school. That leads the state this year. Gwinnett County is second with eight players on the list. Fulton County checks in at No. 3 with six players on the list. Dekalb County has four players inside the top 40. 
As deep as this class is, the in-state schools didn't secure a lot of the talent. There are only four players who are staying home. Rayshaun Hammonds (No. 5/Norcross/Georgia), Kane Williams (No. 26/South Paulding/Georgia State), Josh Linder (No. 36/Veterans/Georgia State) and Tyshaun Crawford (No. 37/Griffin/Georgia Southern). 
There are currently nine players that remain uncommitted to a school. MJ Walker (No. 3/Jonesboro) leads the way. His recruitment has been one of the toughest to gauge nationally in the class of 2017. He may visit UCLA soon. Georgia Tech remains a player, too. Jordan Tucker (No. 9/Wheeler) will visit Syracuse, Oregon and Georgia Tech. Al Durham (No. 15/Berkmar) signed with Indiana but asked for a release when Tom Crean was let go. He is reconsidering his options. Also open are: Justin Forrest (No. 22/Greenforest), Evan Cole (No. 25/South Forsyth), Isaiah Miller (No. 30/Newton), Jacori Wilson (No. 32/South Paulding), Jay Estime (No. 35/Berkmar) and Bebe Iyola (No. 38/Greenforest). 
Roughly 10 percent of the national rankings are made up from players from Georgia. That leads the nation in the class of 2017.